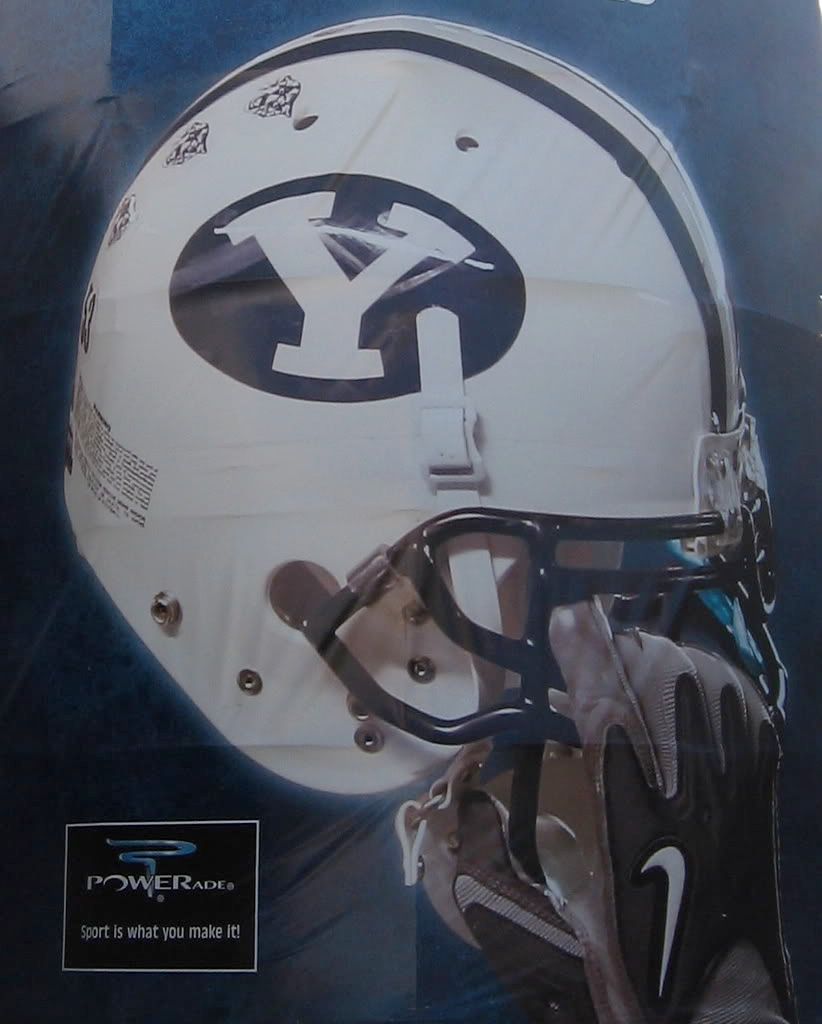 Josh is an avid BYU football fan. I had watched a few BYU football games myself before I met him, but it wasn't until after Josh and I were engaged and Josh took the time and patience to explain the game that I really started to enjoy watching football. I will never forget watching John Beck throw the ball to Johnny Harline in the final seconds of the game two seasons ago for BYU to win against Utah. It was the most exciting game I have ever seen.
Women watch football differently than men though, and BYU has caught onto this. For the last 4 years they have held Women's Football clinic, and this year I was able to go. It is geared toward women and helping us get excited about the football season in our own way.
It began with a football player lead tour. My tour guides were G Pittman and J. J. Di Luigi. We got to see the inside of the locker room, the press box, and other places around the stadium. Then we listened to Bronco and he answered questions. The players also answered questions, which was interesting, because I like knowing the details about the players and seeing them as real people, not just a number and a football helmet. One interesting detail was that Dennis Pitta and Max Hall recently became brothers-in-law, because Dennis just married Max's wife's sister. I like knowing things like where the players are from, why they came to BYU, and other fun things like that.
We then went to the field and they had six different little drills laid out. I participated in all of them! They included tackling the sled, learned different defensive poses, passing the ball, running with the ball, and other various football-type drills. The players and coaches administered the drills and it was surprisingly fun (I never was into athletics myself, I prefer to watch).
It was finished with a high-light video from last year and a goodie bag that contained this year's poster, the 2008 BYU Football guide, T-shirt, a football facts pamphlet, and a helmet sticker. Honestly, I loved it and I got some fun picture souvenieers!
J. J. Di Luigi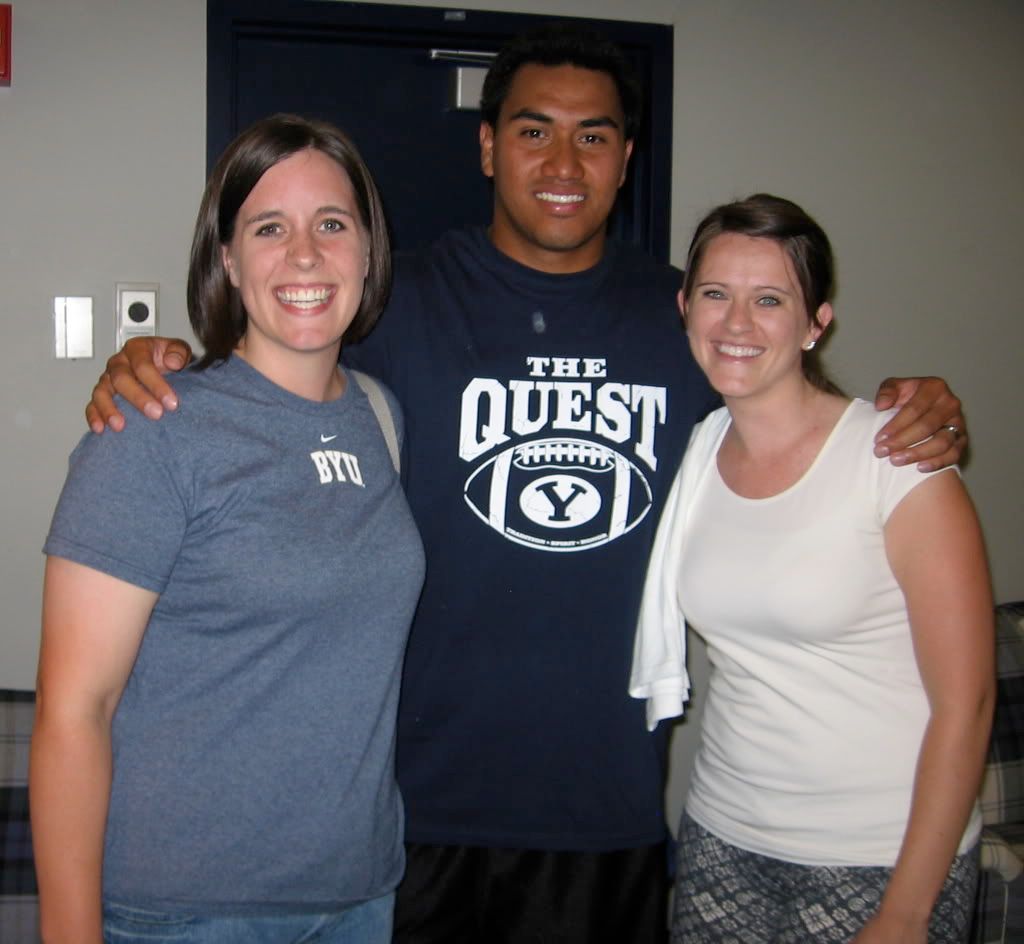 Harvey Unga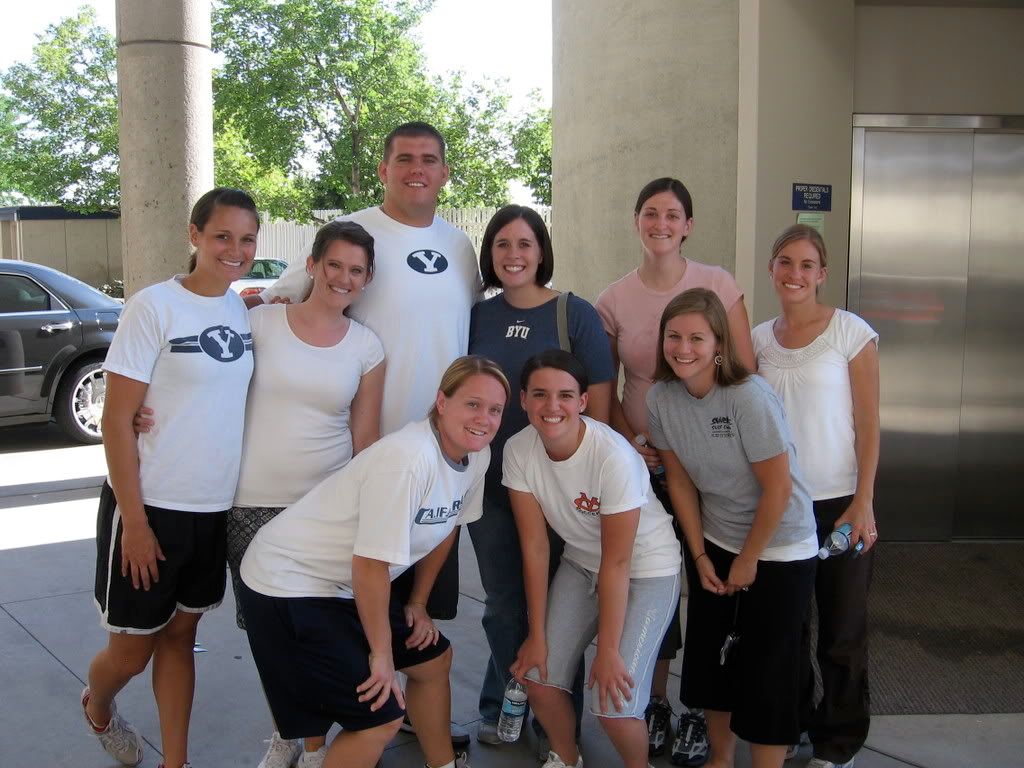 Dallas Reynolds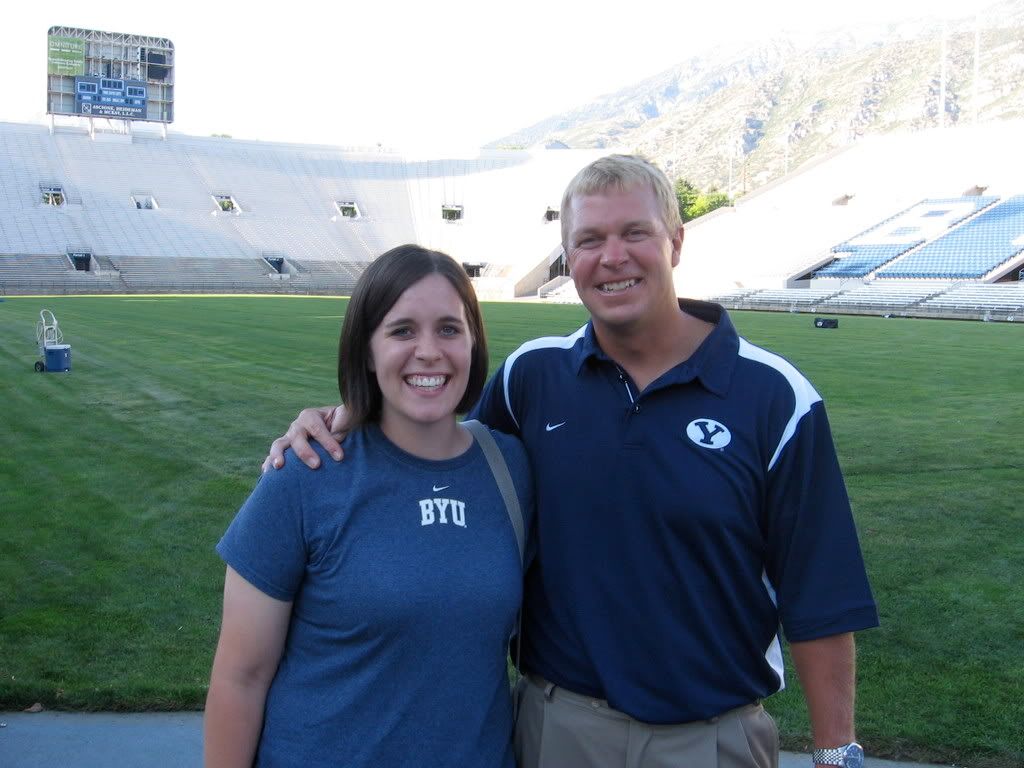 And of course, Bronco, who was very, very nice. He had a line of people waiting to see him and he asked each person's name.
Krista and I in the stadium. Thanks for the invite Krista!