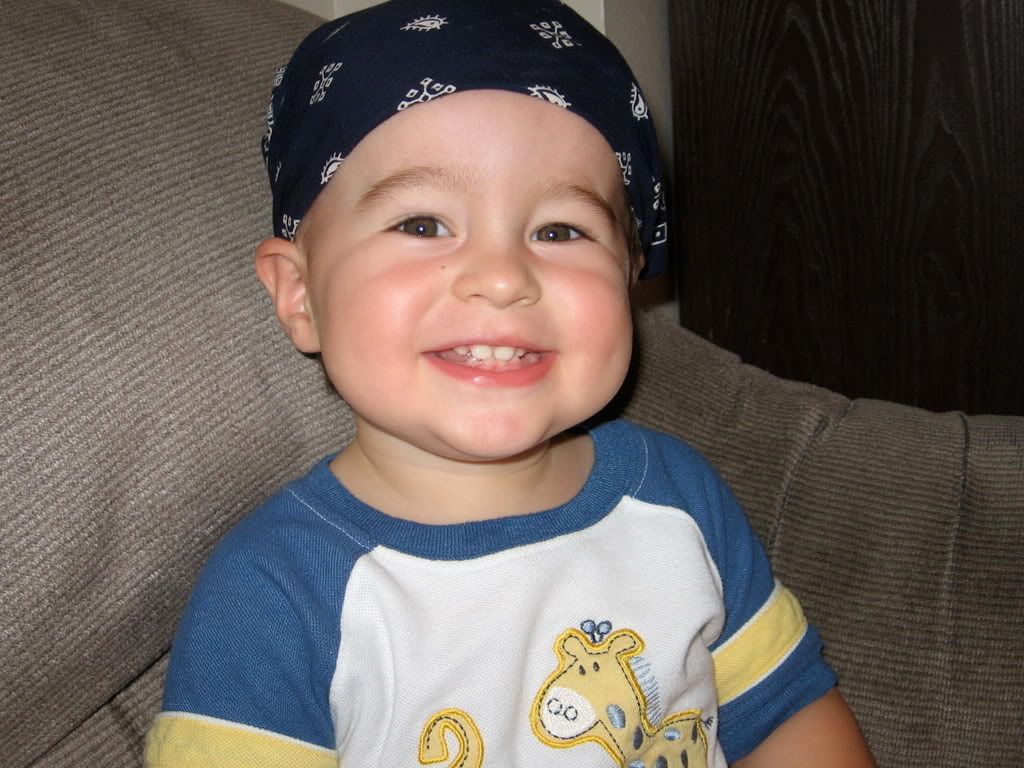 When people ask how old Logan is, I have started saying 17 months recently, because he turns 17 months on Saturday. 17 months. That seems so old. He is changing so quickly. Lately . . . . . .
*He knocks on doors and things with his whole fist. He especially loves to shut a door and knock, and then wait for you to knock back. He will wait for a surprisingly long time. He also loves knocking on the bathroom door while people are in there, I think Josh taught him that one.
*He loves to play with anything and everything that isn't a toy. He especially loves kitchen utensils. He empties the drawers he can reach all the time. Lately he has been finding Josh's ipod and of course continuing to wake up the computer by pressing the keyboard or mouse. He will even wiggle the mouse around.
*He is discovering what his body can do. He will sit on the floor and slowly lay himself down over and over and over again. He also loves to lay himself down in the bathtub.
*He mimics everything we do. And it keeps us pretty entertained.
*He loves to open drawers and he loves to hide things in places they don't belong. If we are ever missing anything we have to search in the least likely spots or hot spots Logan generally puts things.
*He is fearless when it comes to the dark. Every once in a while we accidentally leave the bathroom door open and he will go in there and shut the door, there are no windows and it is pitch black with the door closed. He will do his knocking game, and when we open the door he just smiles and laughs.
*He loves to climb and run.
*He loves books, and will bring book after book to have us read, or want us to read the same book over and over and over again.
*With his new-found realization that he has control over his world in some aspects also comes frustration (for both the child and the parents) at times when we won't let him do things.
*We have communication! It doesn't always work exactly how we would have hoped, but he does understand a lot. He also understands that even though we say "No" he still is able to choose whether or not to listen. Soon I hope he will be able to reason with. He is doing lots of signs and if you say, "Logan can you say . . . " He makes a valiant effort to repeat what you said, and it is fun to hear the new words he says. His little "Please, more" makes my heart melt and I can't help but give him what he wants a lot of the time.
He loves to get the broom and "sweep"
He loves hiding himself in Josh's closet!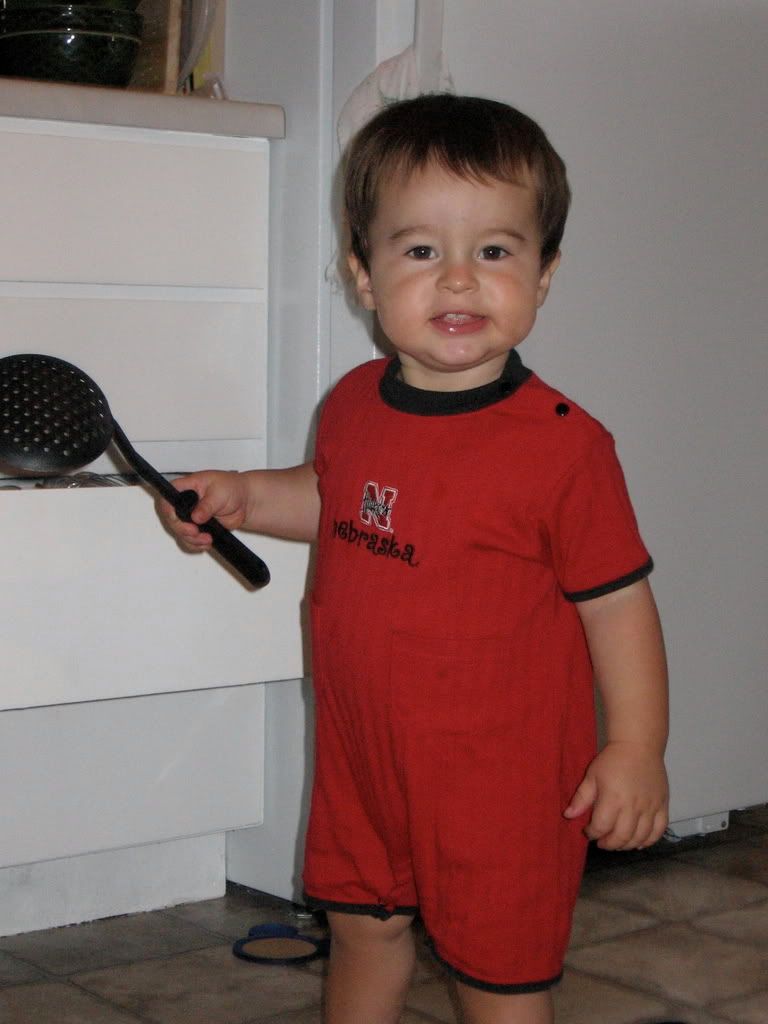 He says "Cheese" when you take pictures of him.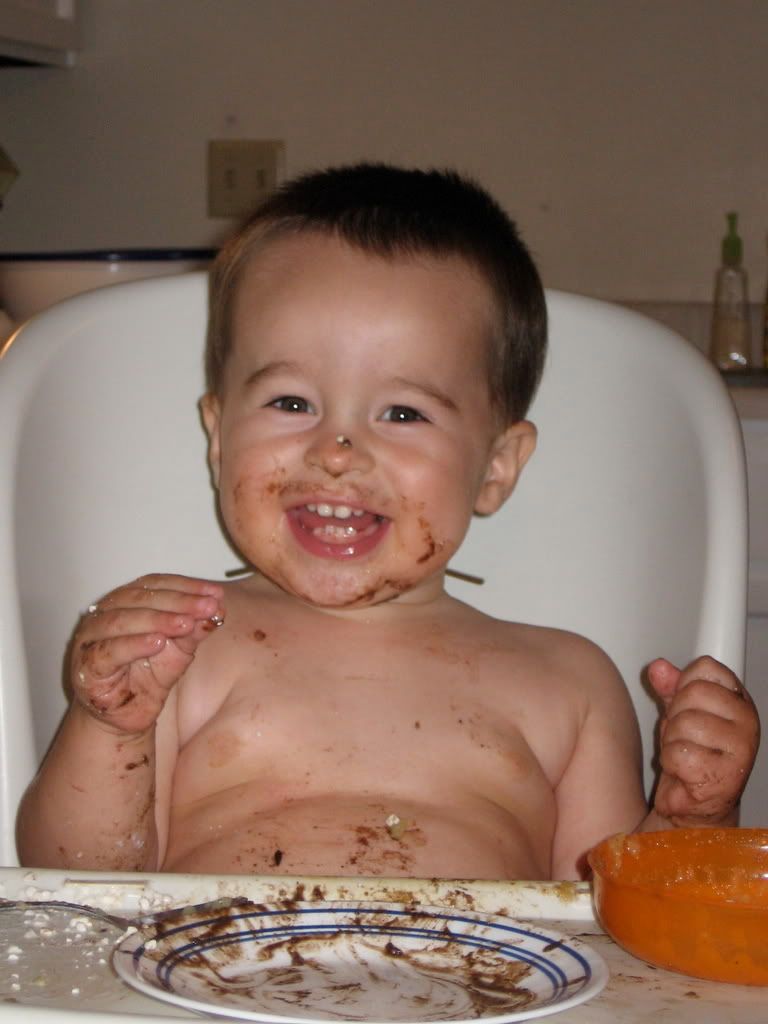 Black or Pinto beans? Most definitely black.