That's right! I got to spend 2 1/2 days in San Francisco! Josh had a work conference there, so he flew out on Tuesday and I flew out Thursday to meet up with him. It was so beautiful and so much fun! We did leave Logan at his Grandma's house, but it was a short little trip and much less complex to travel without him, especially on Friday when we rode crowded public bus all the way across town.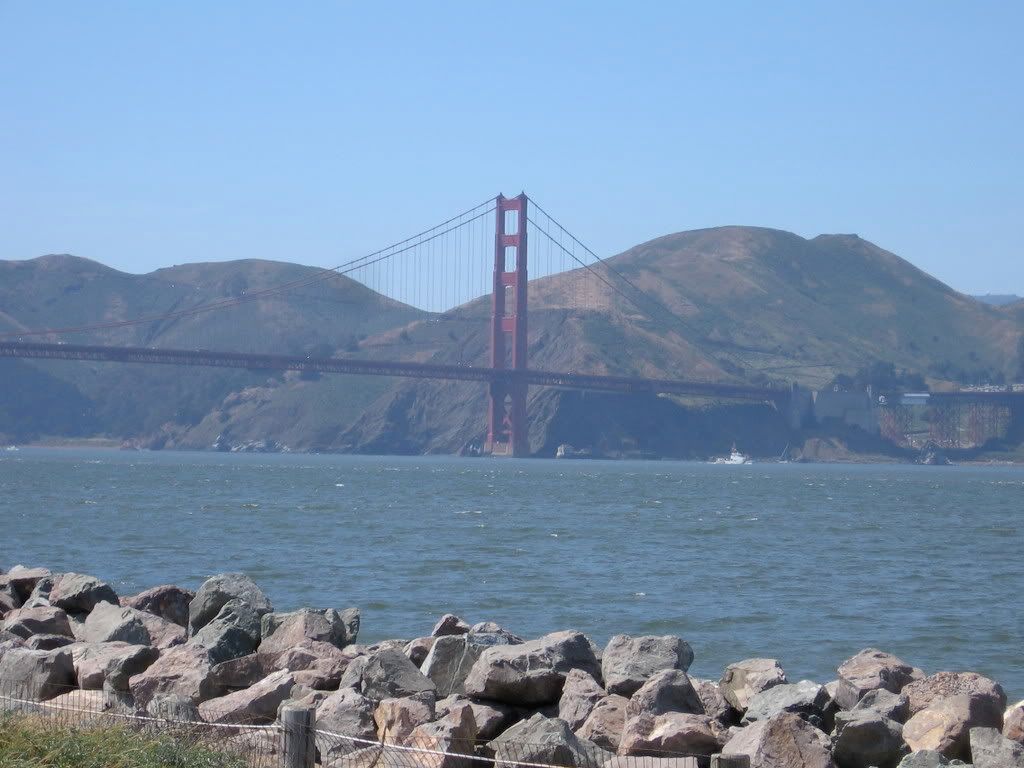 The Golden Gate bridge, of course, which is beautiful as ever. We walked all the way along a beach with a great view of the bridge. It is beautiful with a calm little beach right in the middle of the big city.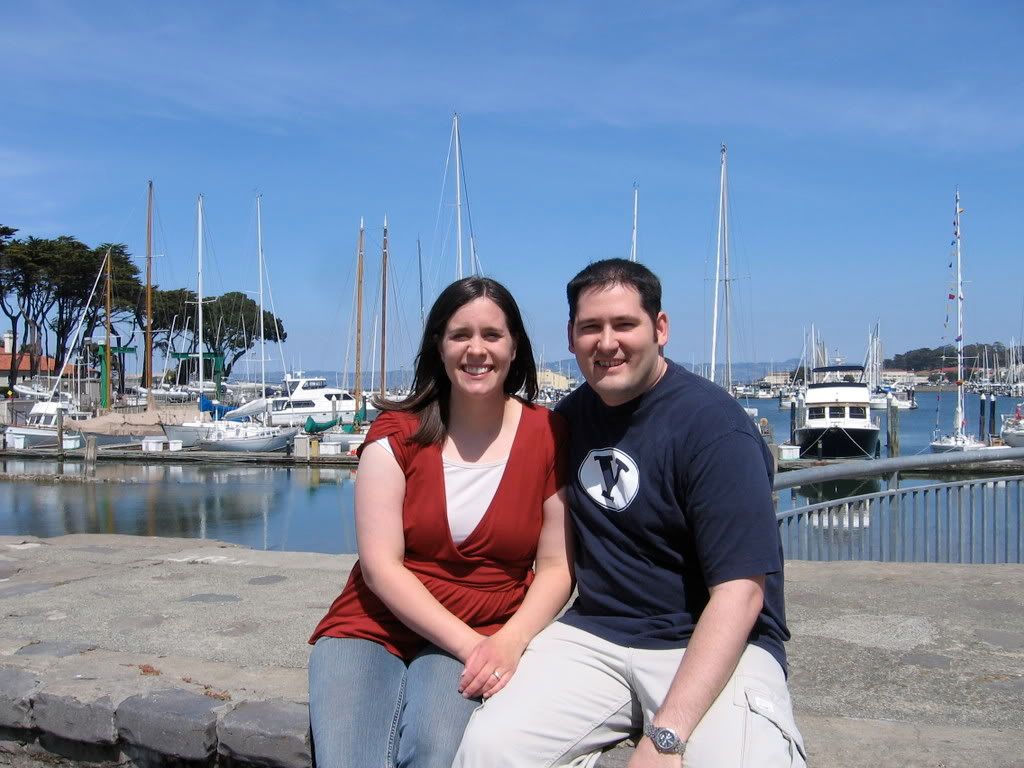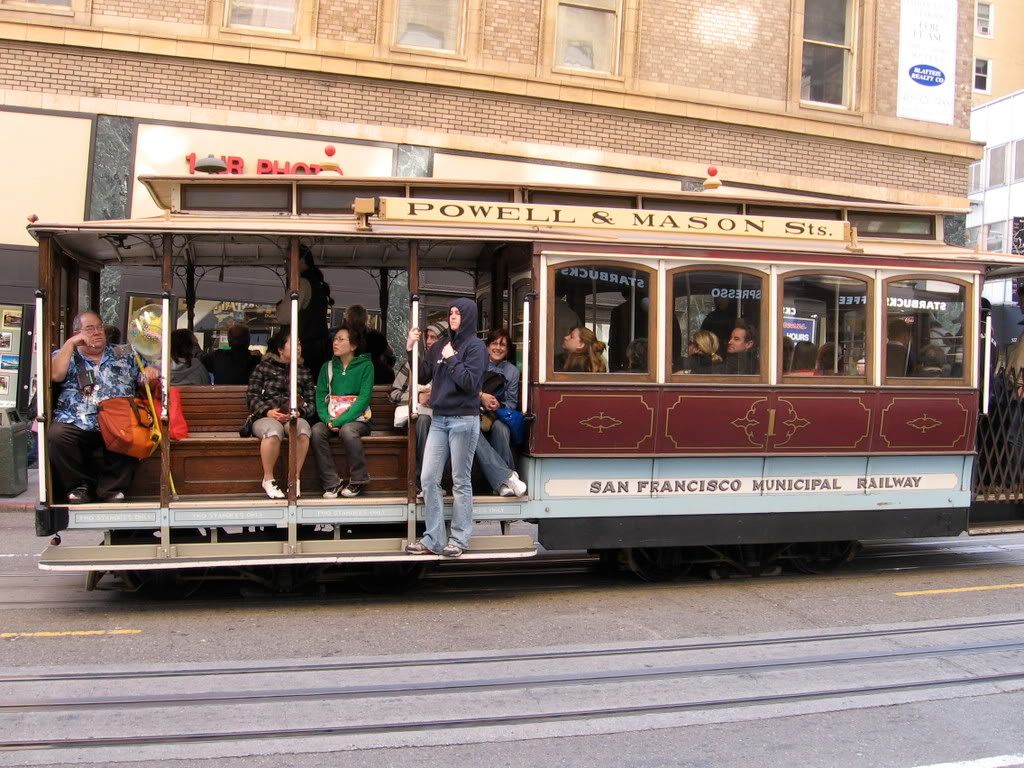 On Thursday night we were able to go to the Wharf, we took a taxi there, and the driver was hilarious and crazy. He would speed race up and down each hill and intersection the whole way there. He started randomly laughing and talking in broken English (we think he was listening to NPR or something). His breaks started stinking and smoking half-way through the ride and he starting laughing hysterically at the whole situation. He plugged his nose and made jokes about his cheap breaks that had been outsourced across the sea! Although we loved the taxi ride, on the way back we took a cable car for the true tourist experience!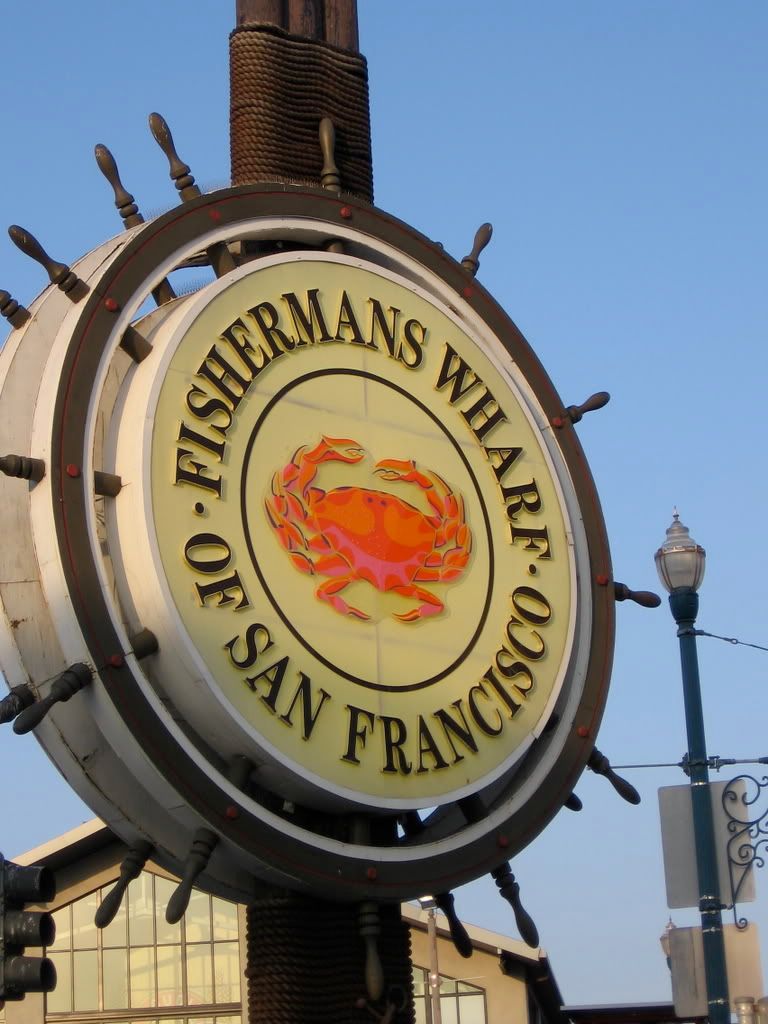 We ate at a restaurant up about 3 flights of stairs overlooking the wharf, but we didn't take a picture until it was too dark! It was really pretty nice, and I had smoked salmon with a mango and papaya salsa on top. It was delicious! Food is one of my favorite things about traveling!
I love water and I especially love the harbor with all the boats lined up!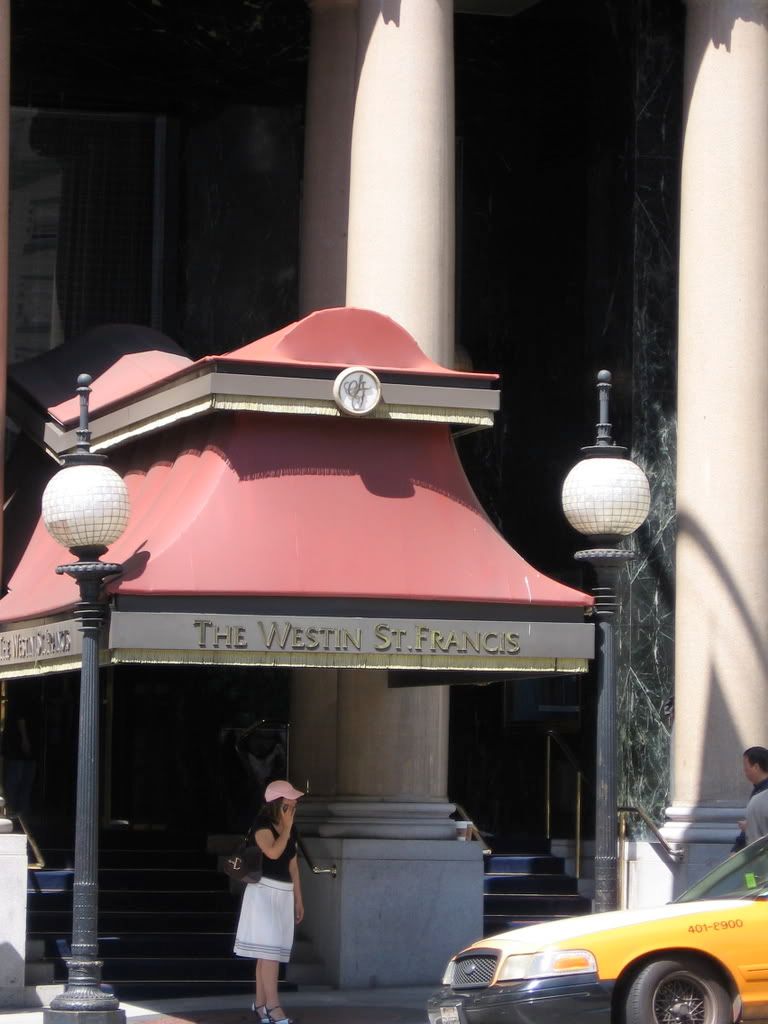 We stayed at a really nice hotel, called the Westin St. Francis . . .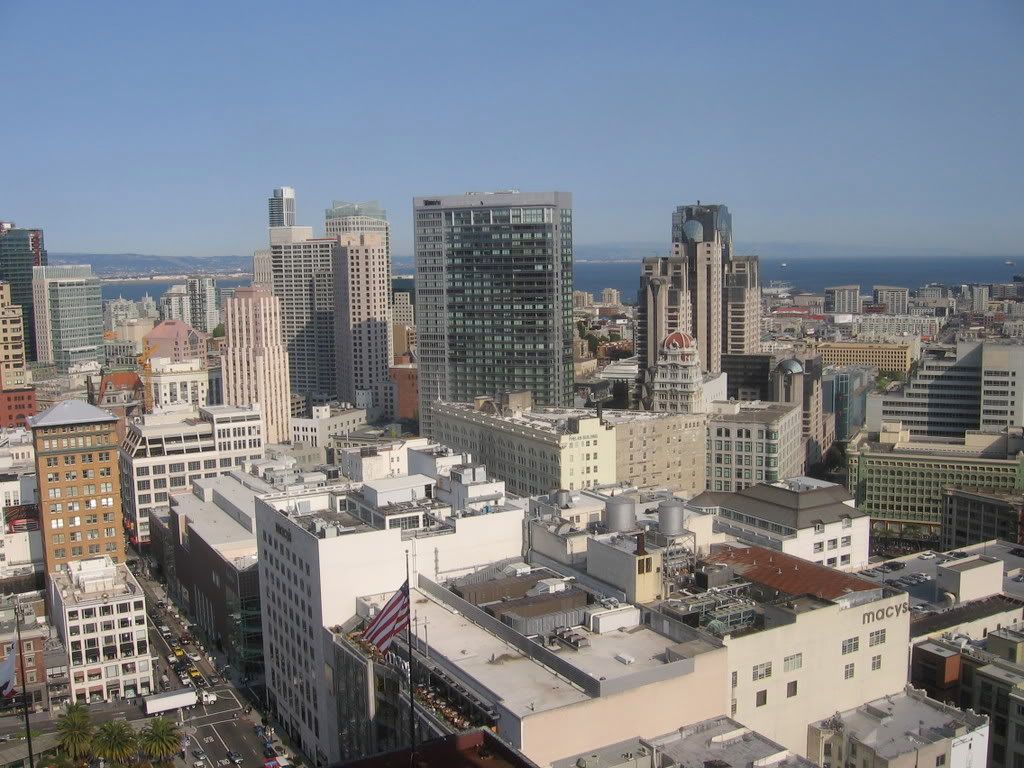 this was the view from our 27th floor room! The best part was the elevators going up were made of glass so as you rode you could see the city.
Sadly, we didn't eat at this restaurant. We looked at a list of places to eat in San Francisco on Food Network.com and realized that this incredibly nice restaurant was in the lobby of our hotel! We found a menu online before we left, read it over and seriously considered going, but at $98 a plate before tip and any extras we decided not to. Someday, I want to go to a restaurant like this. This time we just caught a glimpse of the process of eating in such a fancy place, but I did take a picture!
We did go to one little restaurant on the list called Osha Thai Cafe on Friday night. It was delicious Thai food and we only paid just over $20 for both of us for dinner. I had red curry with prawns and Josh had Pad Thai. It was very, very tasty! That is cheaper than here!
We didn't go in Tiffany & Co., but I did take a picture of the window display!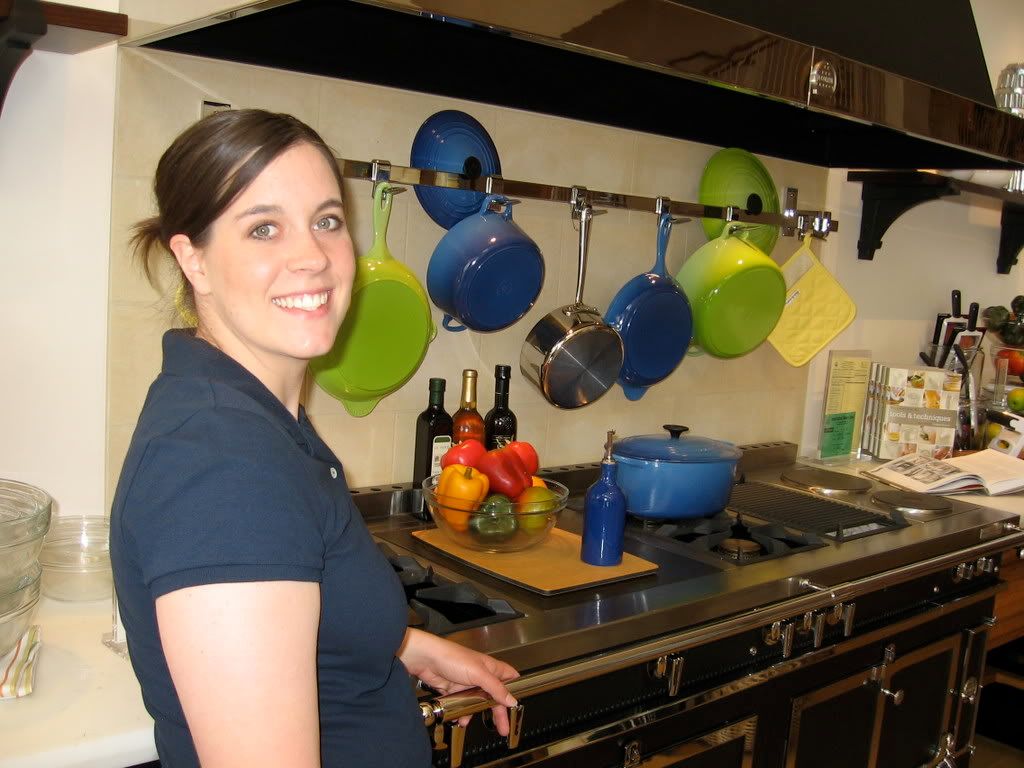 On Saturday morning we just walked around Union square and looked in some of the shops like, Williams-Sonoma, Levi's, Macy's, and Nike world. This is what my kitchen will look like someday!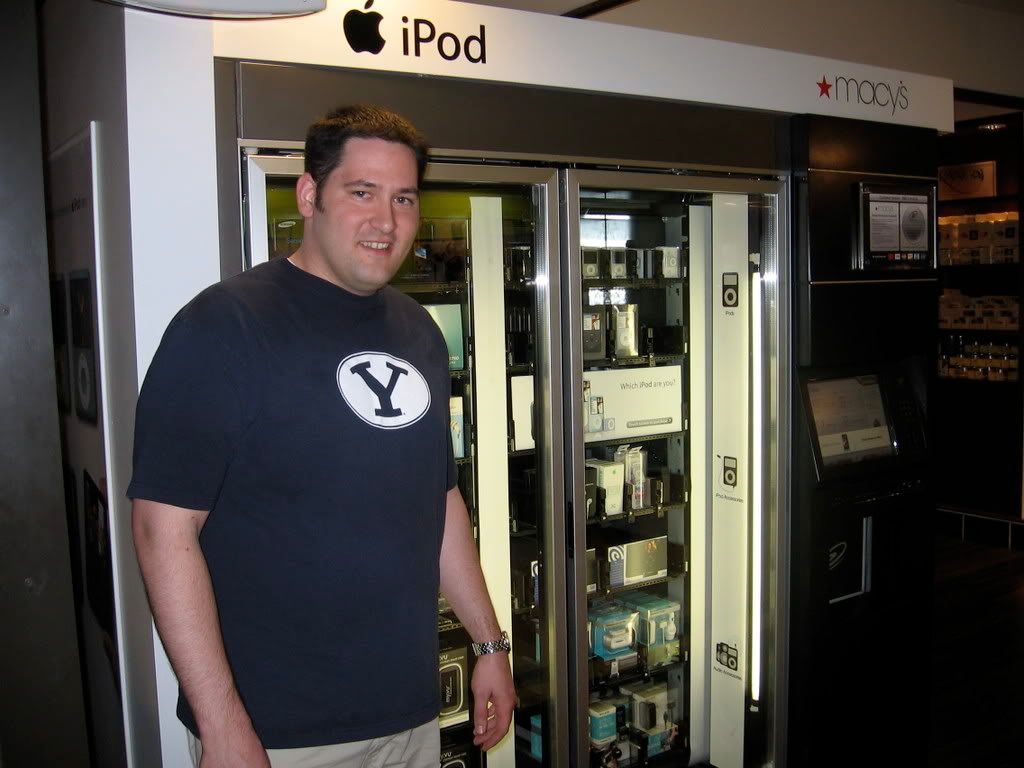 It really is and ipod vending machine! Josh said he had heard of them before, but never seen one before. This one was in the cellar of Macy's!
One more post will complete our travelogue to San Francisco!