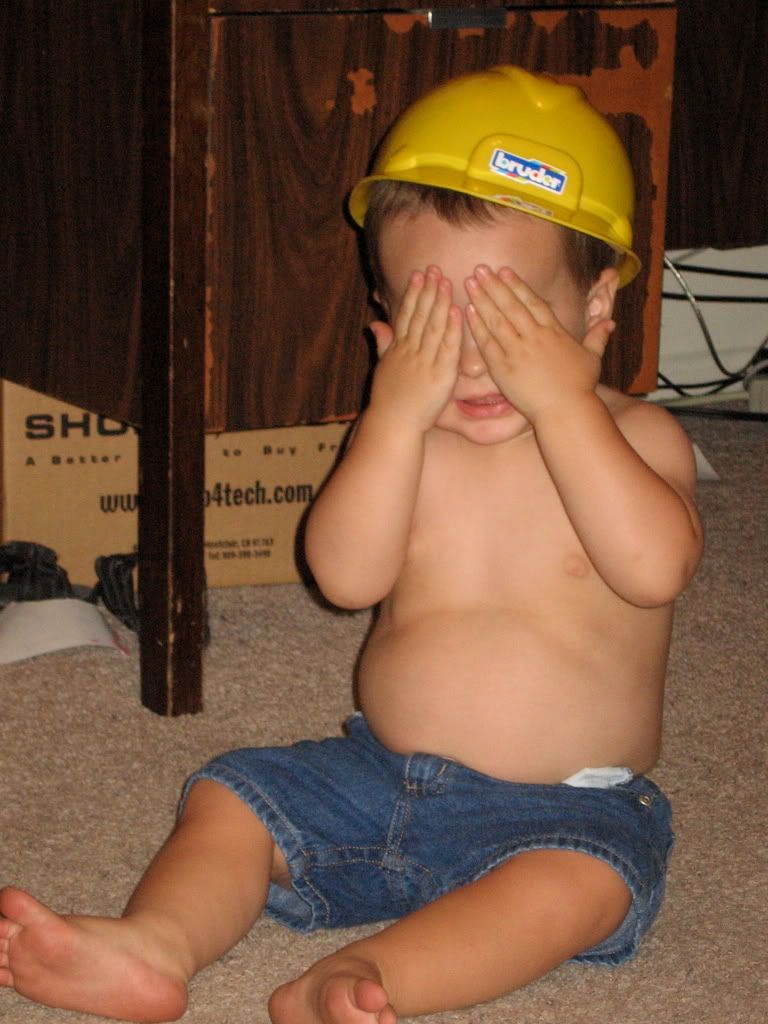 Too cute for words. Logan loves to find his construction hat and wear it around the house.
Logan has always had this fascination with stacking things and he usually stacks all his dishes when he is finished eating. One night during dinner we looked over and this was his creation.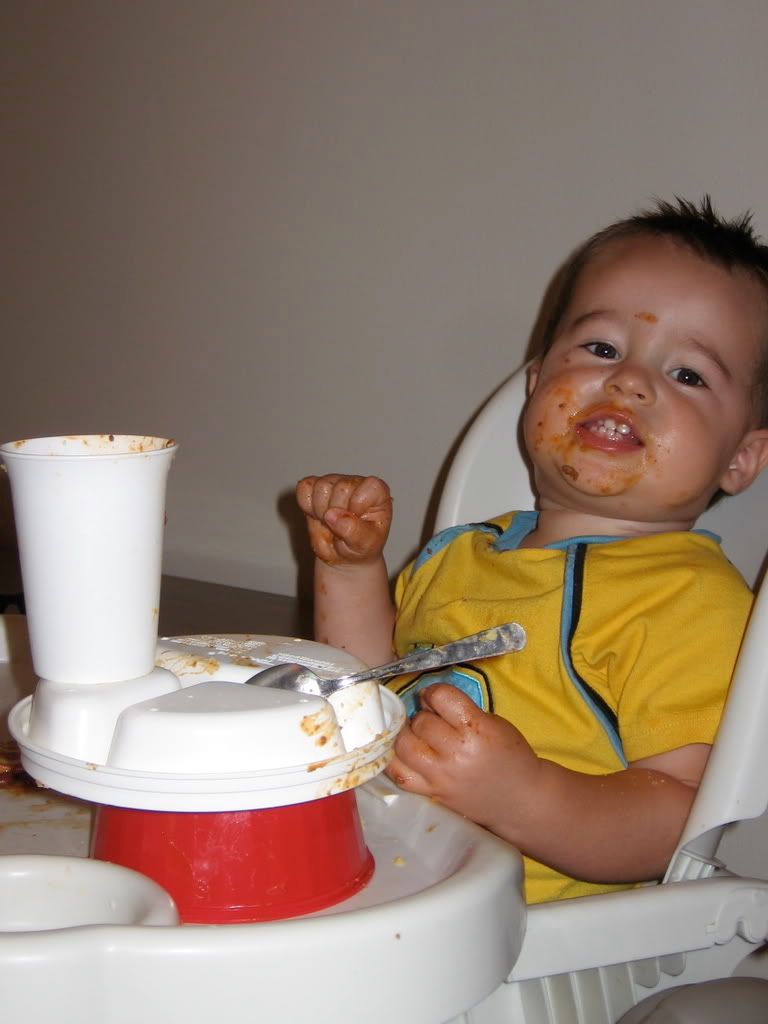 Cheesing for the picture.