We were able to go to Salt Lake a little while ago and visit with Karen, my good friend from high school, her husband Dave, and her new little guy Eli, who we had never met! (they live in North Carolina) We went to temple square and took some fun pictures.
Taking a moment to stop and smell the flowers.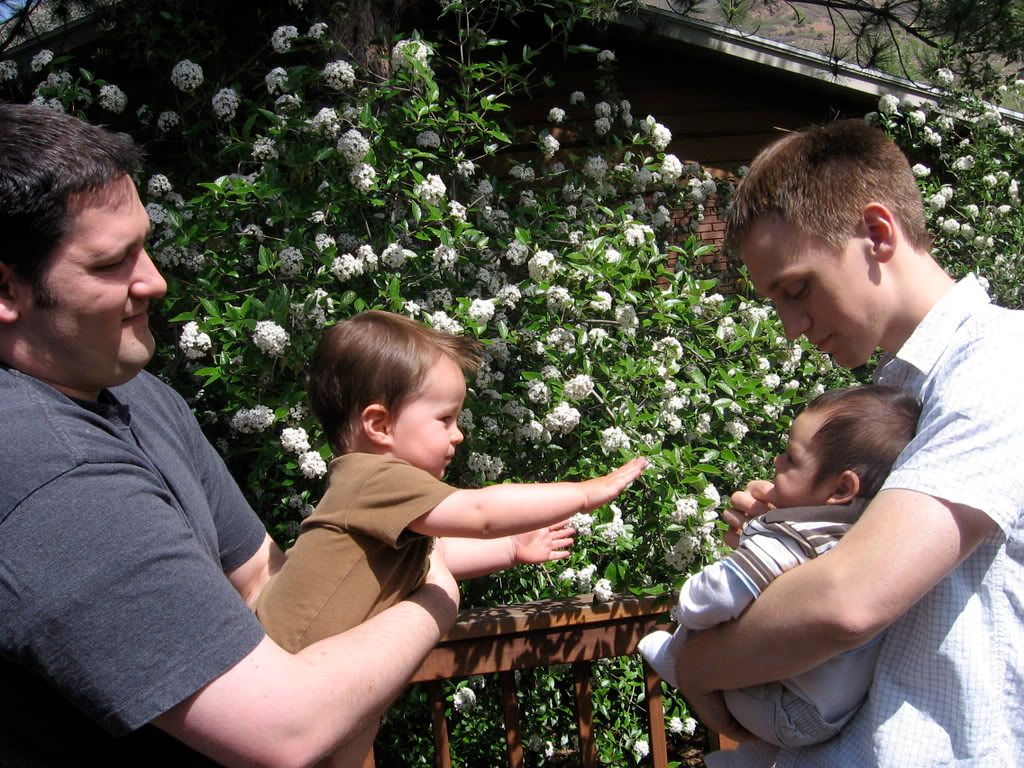 Logan loved to look at Eli!
Me, Josh, Logan, Dave, Karen, and Eli.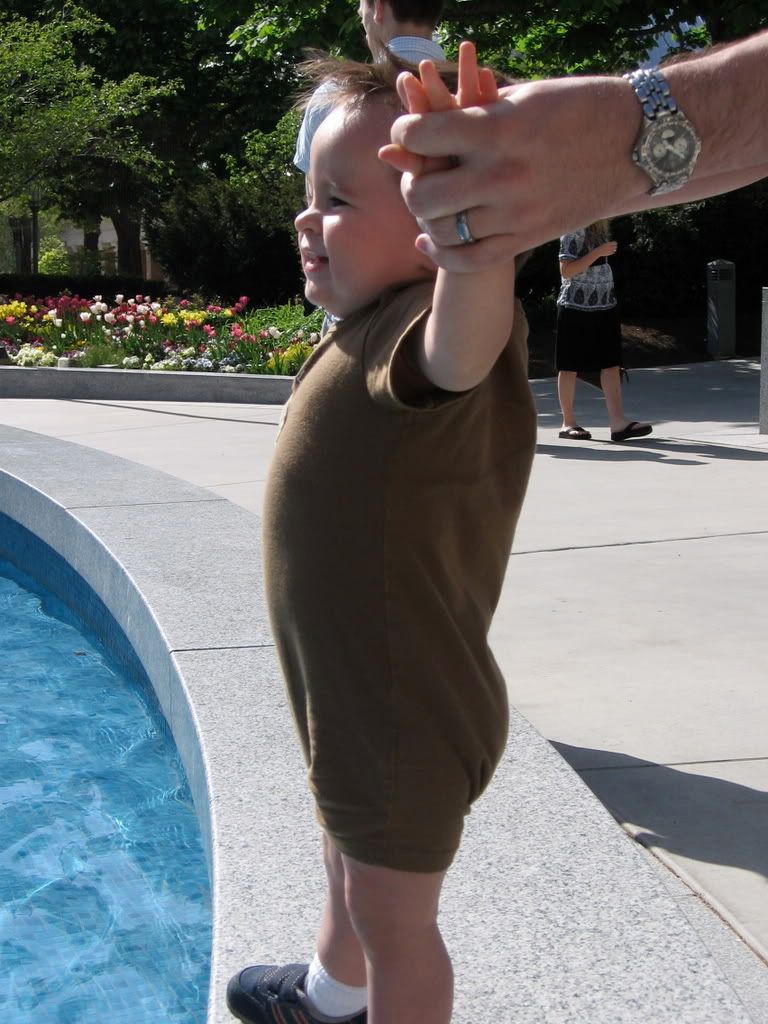 Logan loves water and he surprised us by being able to climb onto this ledge by the little fountain all by himself, we had to watch him like a hawk. He is a crazy climber these days!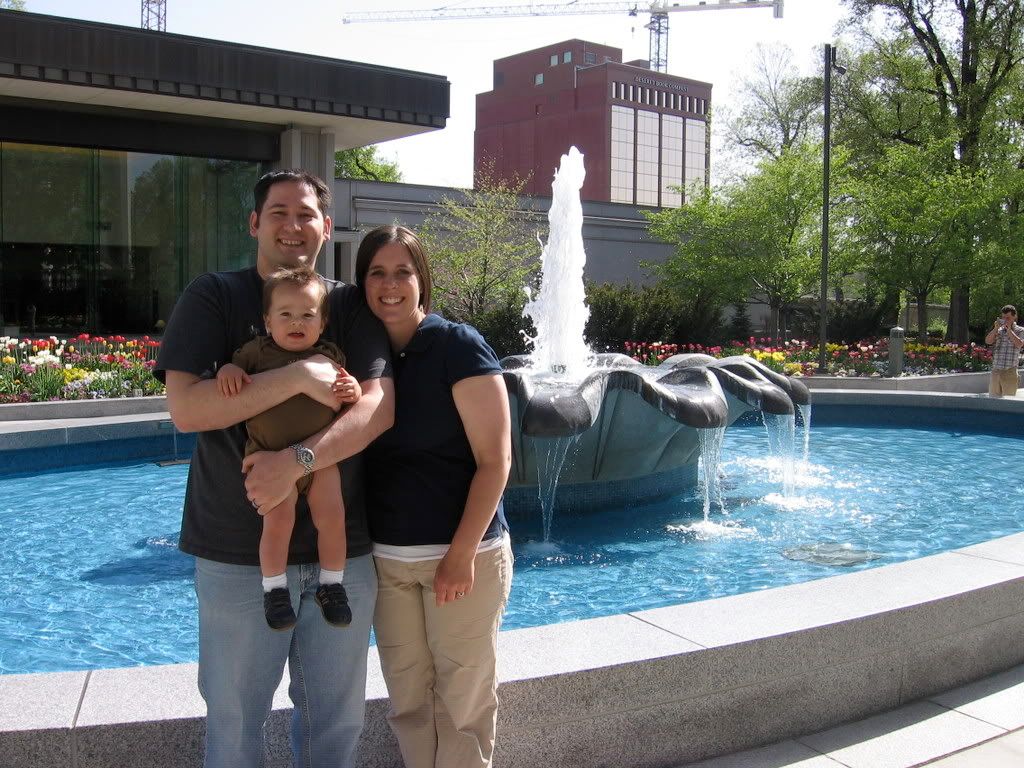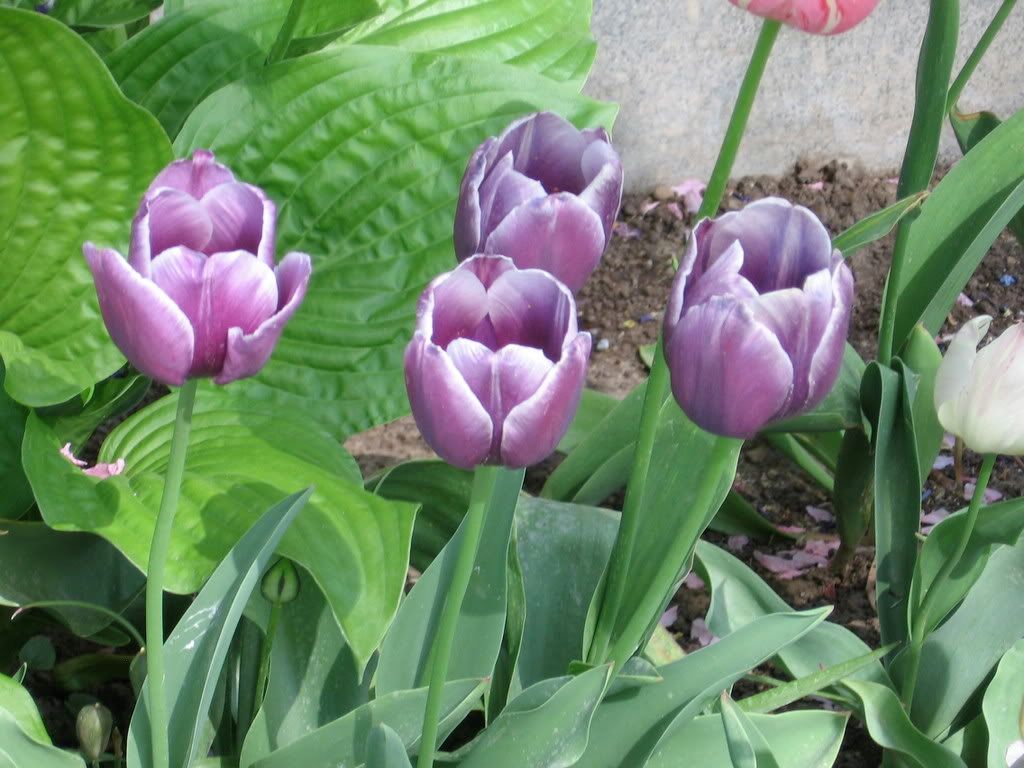 The flowers on temple square were gorgeous! They looked like they were in full bloom and there were so many. I love tulips.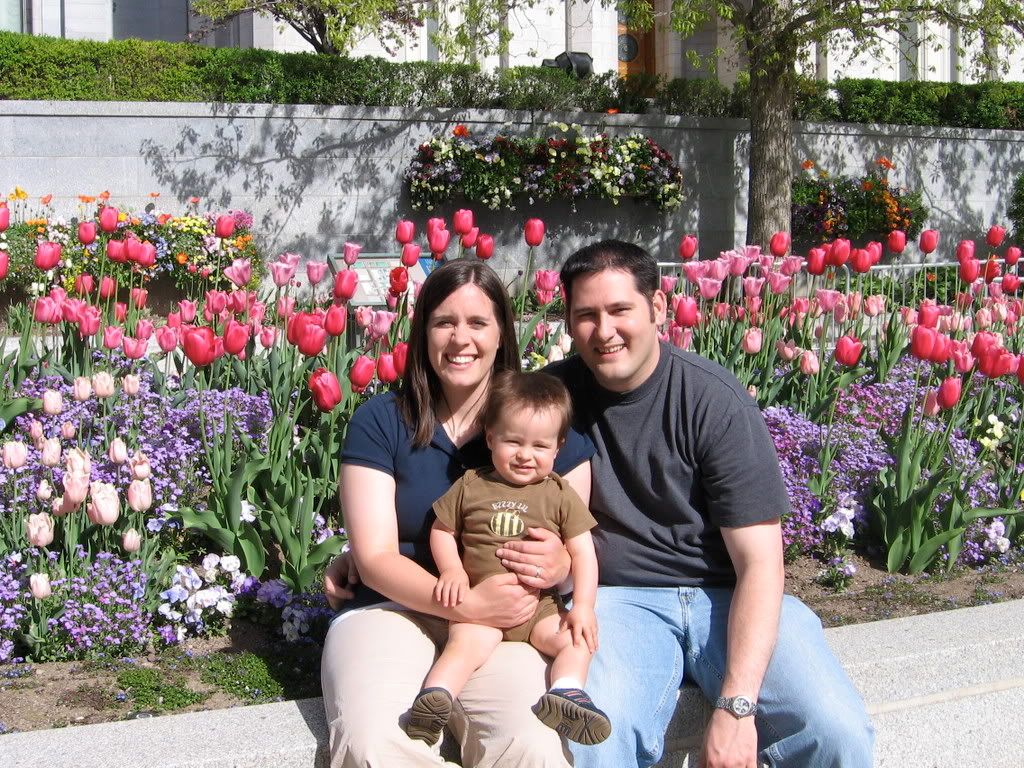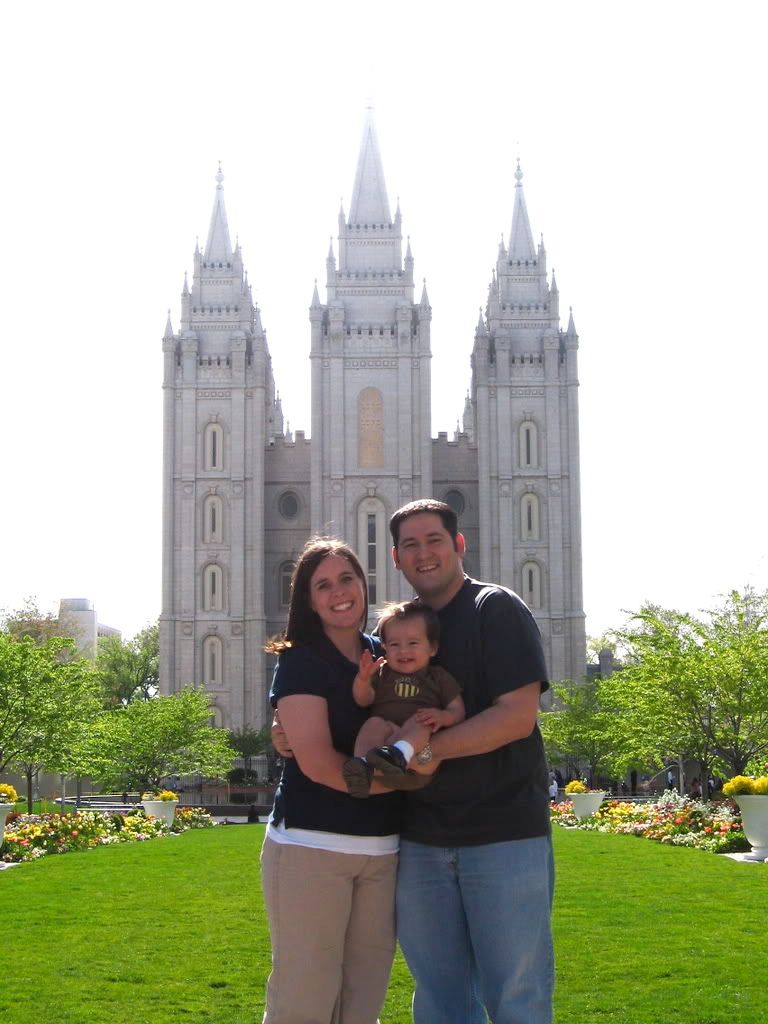 Our little family in front of the Salt Lake Temple.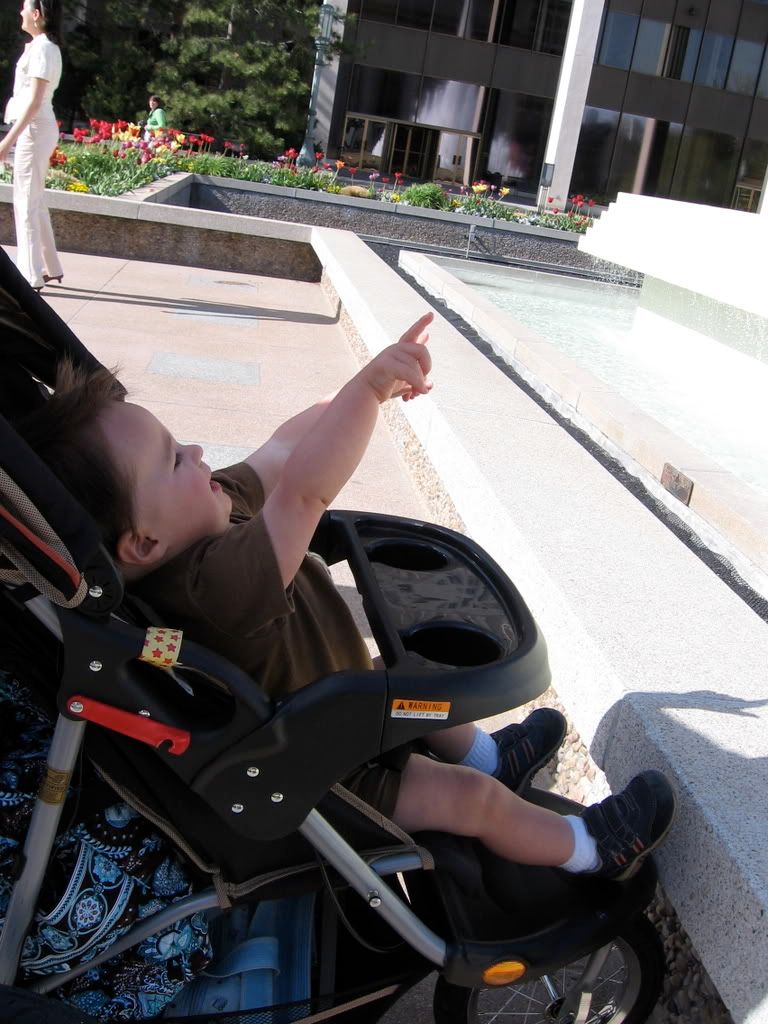 Logan loved the water!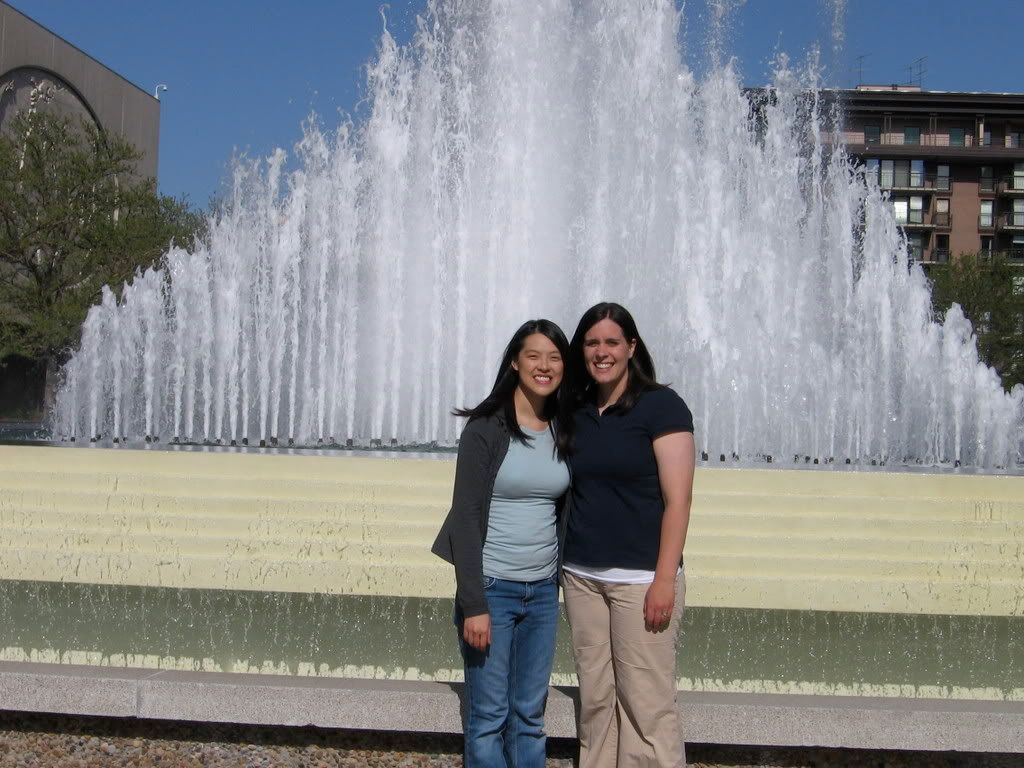 Karen and I