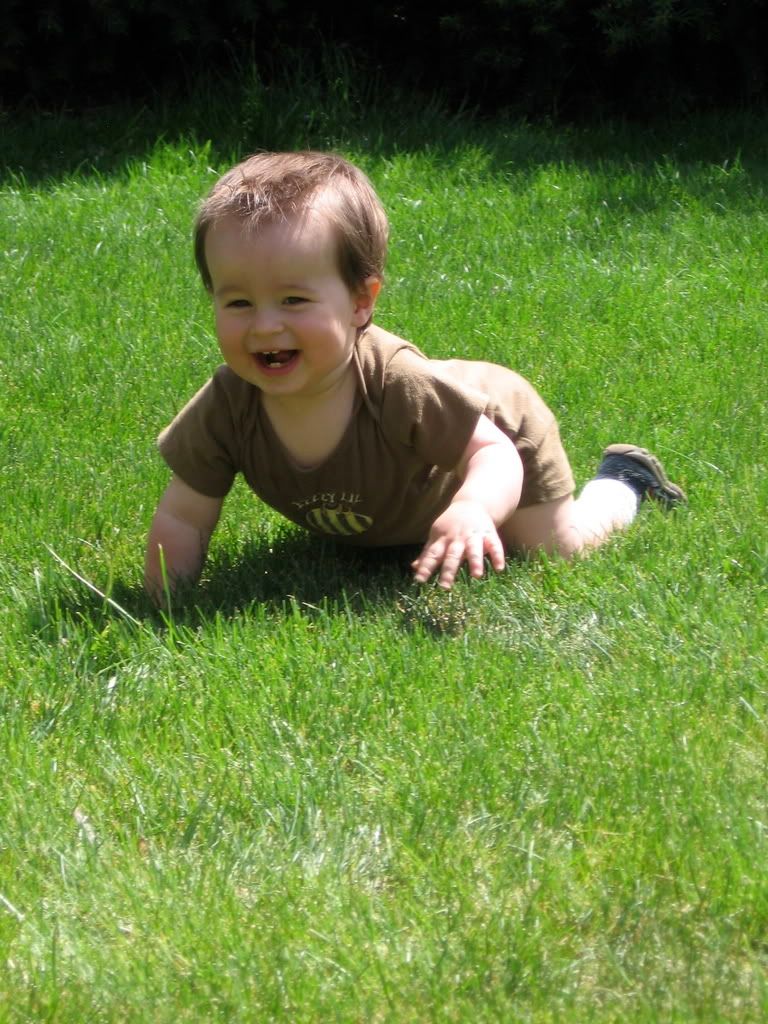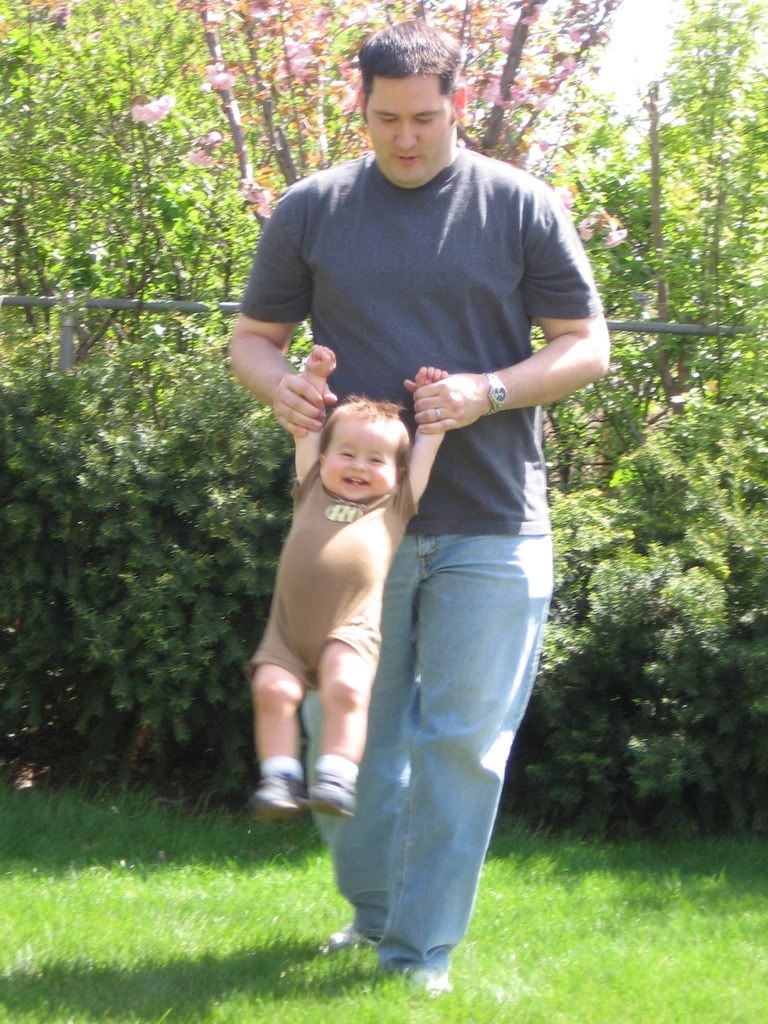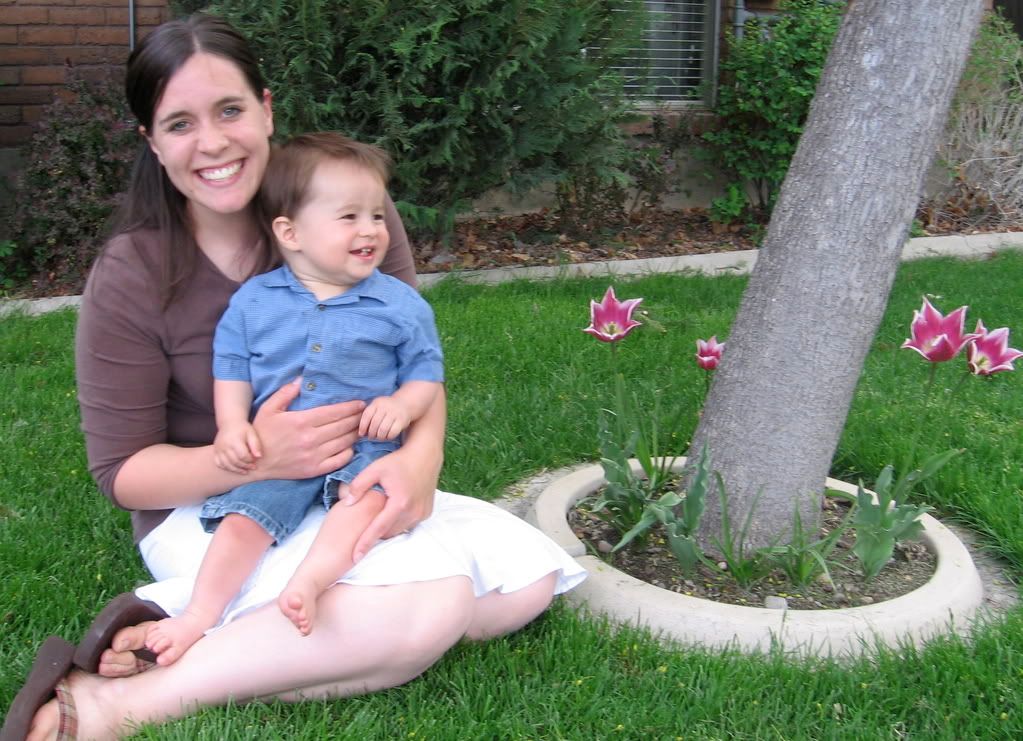 Lately Logan's mobility has created a new stage of motherhood for me, which has proved much more difficult than his extremely laid-back first year of life.  Although I am tired from chasing after him all the time, he really is such a happy child and he makes me laugh on a daily basis.  He crawls and walks along furniture and makes lots and lots of messes, but he sure has a fun time doing it.  
He is in the awkward stage of consolidating from two naps down to one, which is starting to get frustrating, but one day I was holding him and closing my eyes to help him fall asleep and when I opened my eyes he kept blinking his eyes like he was trying to keep them closed and it made me burst out laughing, needless to say, he didn't take an afternoon nap that day, we were having too much fun! 
Today I was listening to the radio and heard Trace Adkins' song "You're Gonna Miss This".  I love that song, because it reminds me to enjoy every moment, because in the long run, it will go by so fast.