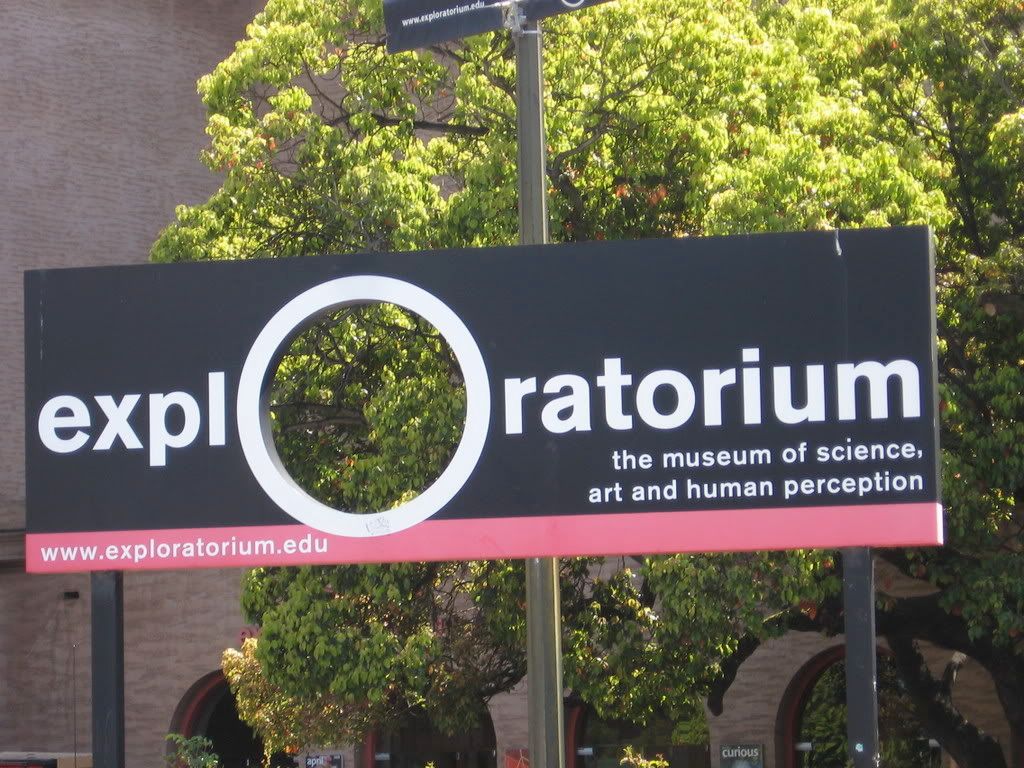 One thing Josh and I really wanted to do while we were in San Francisco was go to the Exploratorium! We spent quite awhile looking and playing, and I guess learning :) There are so many fun things to do and see.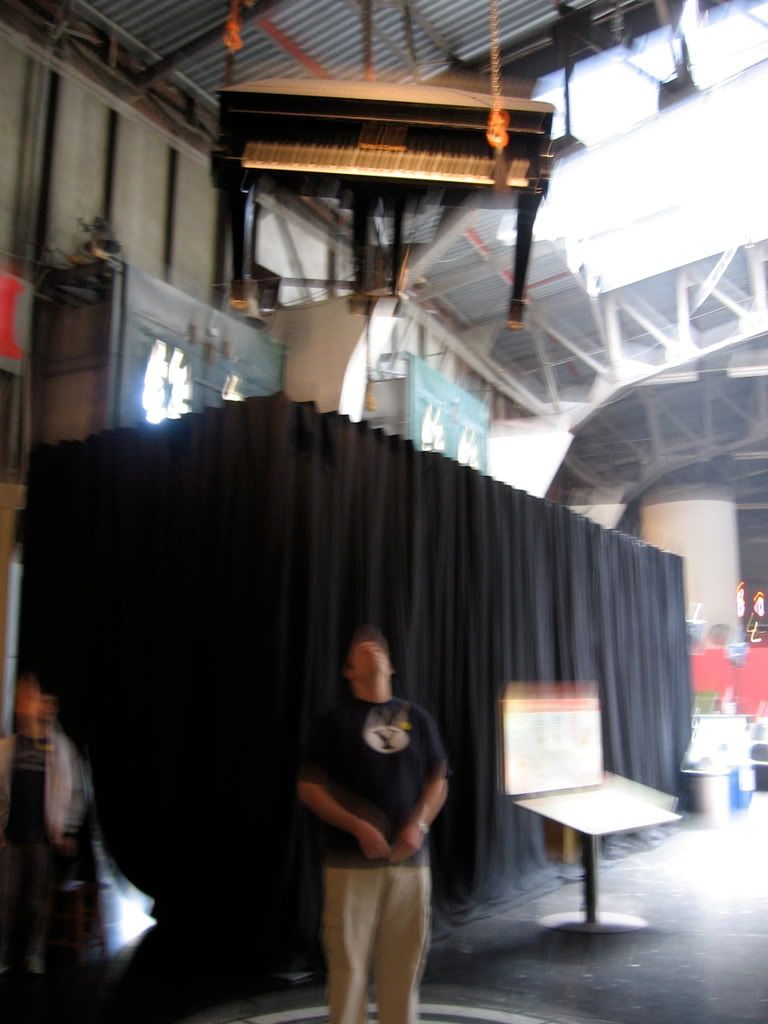 Josh is standing underneath a real piano. Sadly, the lighting inside the Exploratorium was awful for picture taking.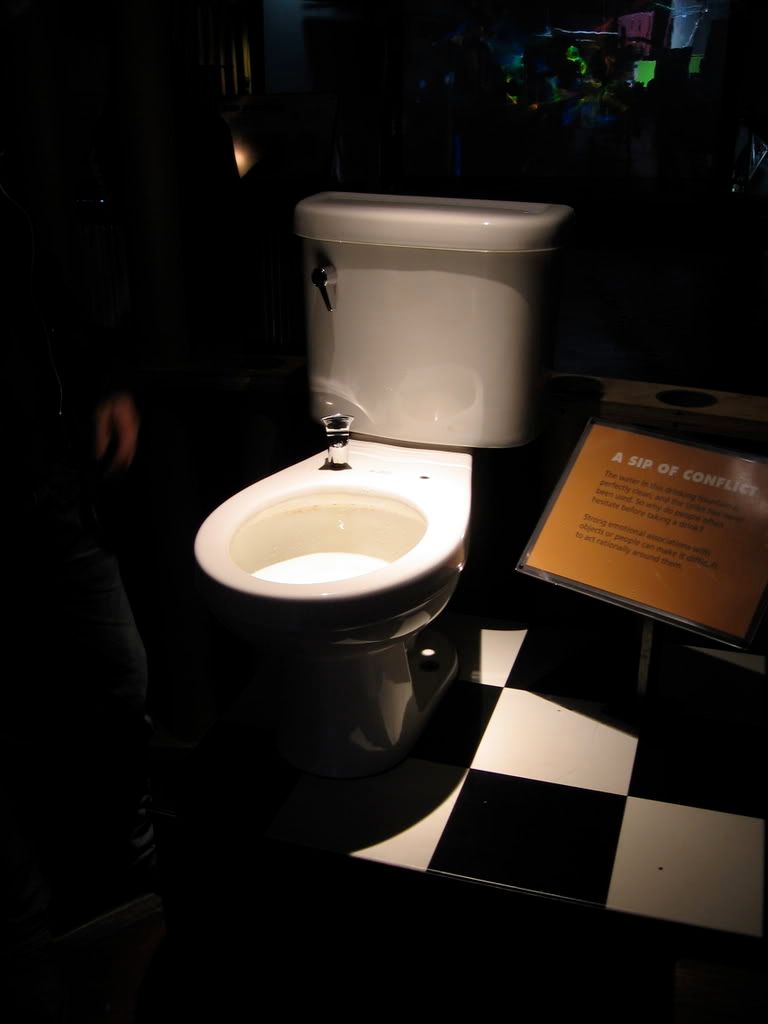 A drinking fountain, really. I dared take a drink, but I am pretty sure Josh did not.
You know those toys you buy with little metal rods that you can make shapes, like hands and your face, this is one of those, only huge.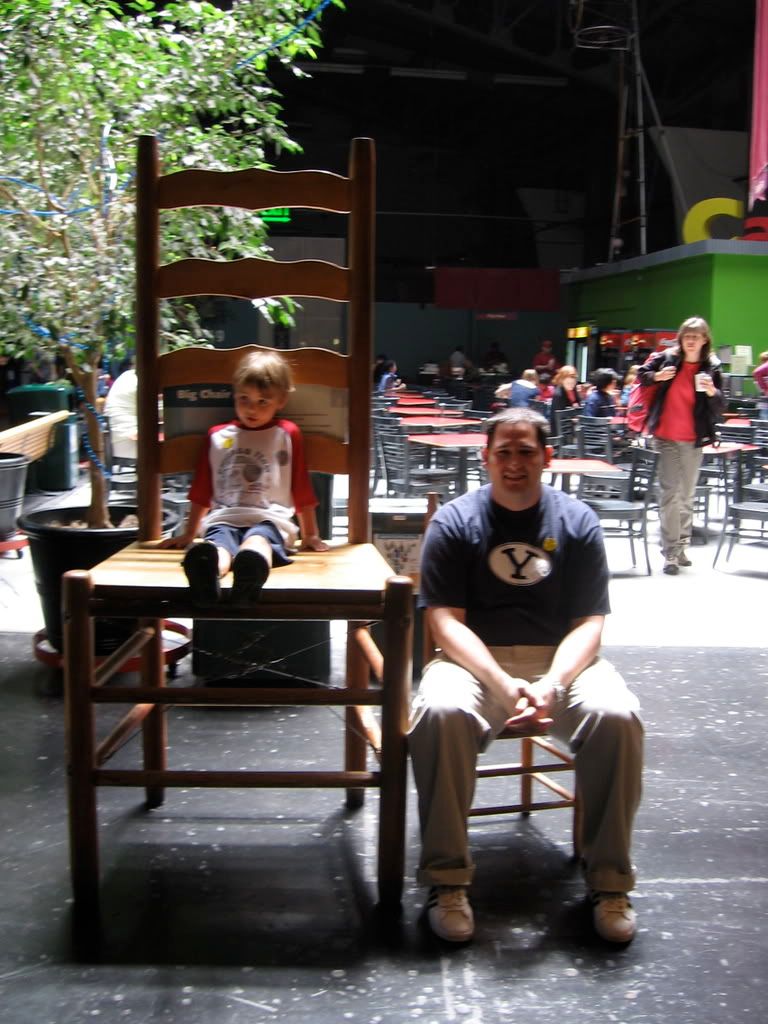 Big chair, little chair, random little kid.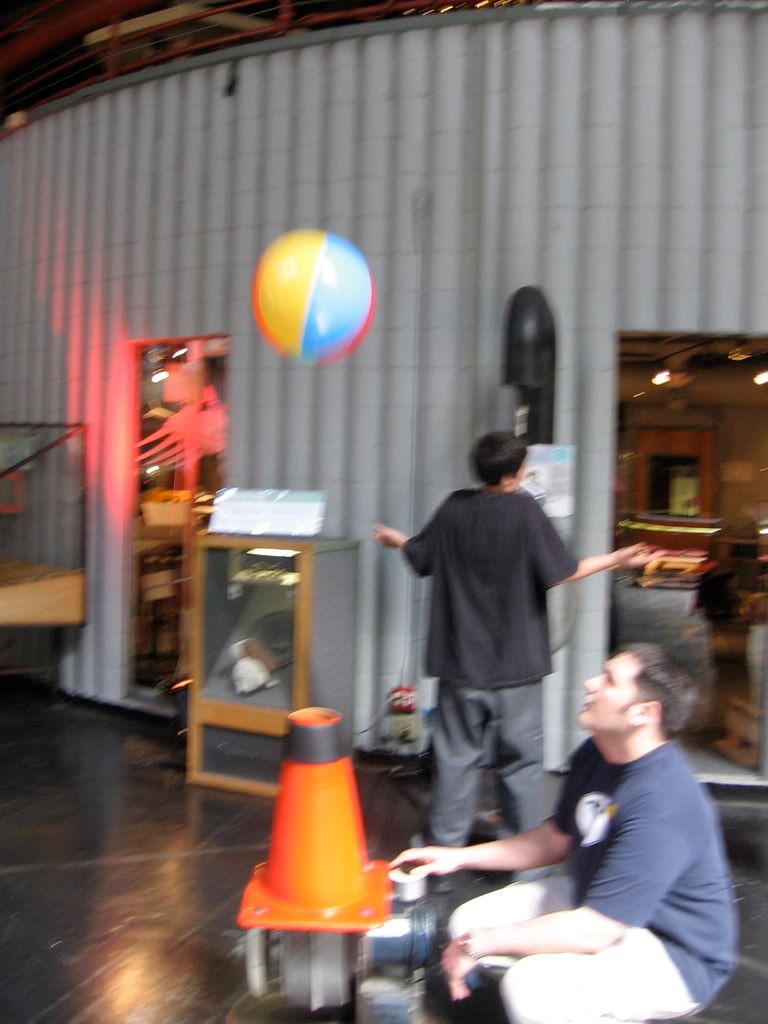 We got Logan a little souvenir board book called "Good Night San Francisco" and it has all the different tourist attractions. The page with the Exploratorium has this exhibit. The beach ball appears to be floating because there is a fan with constant air keeping the beach ball up.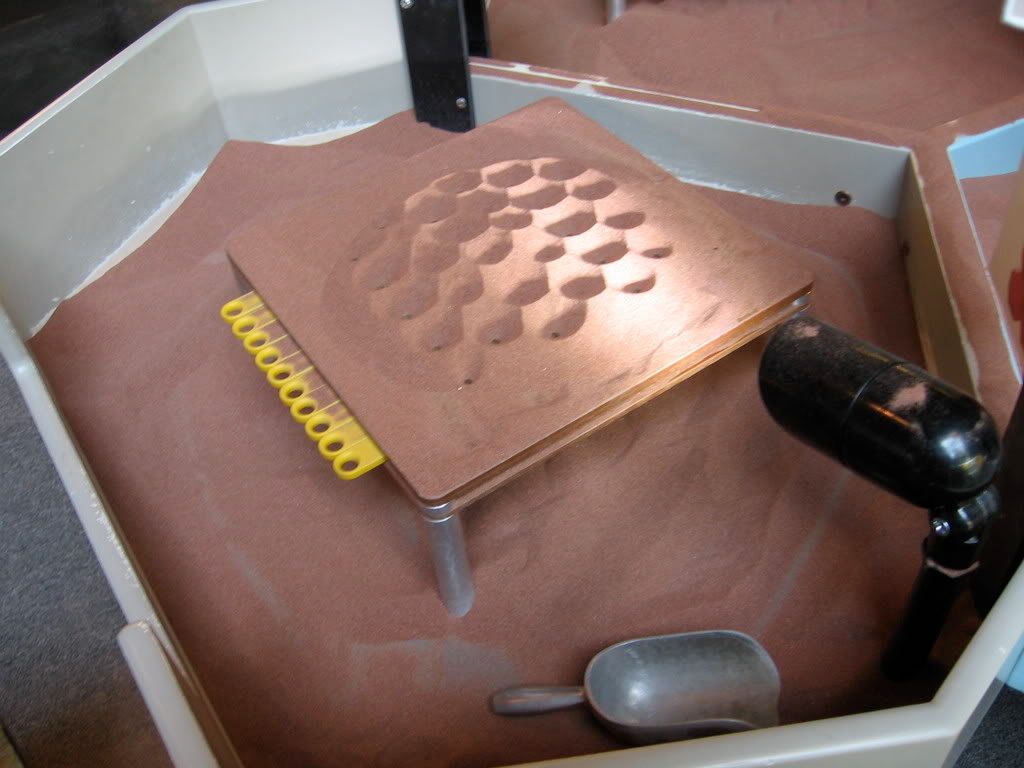 Probably my favorite exhibits and they were very first. Sand and water play for adults. I loved it.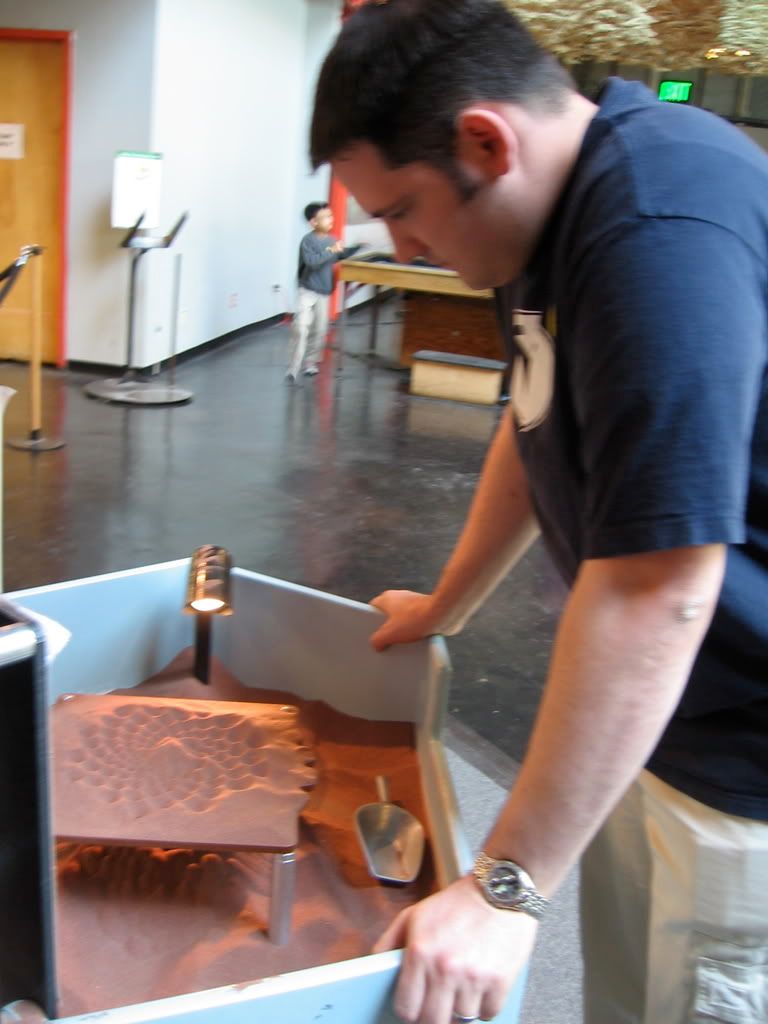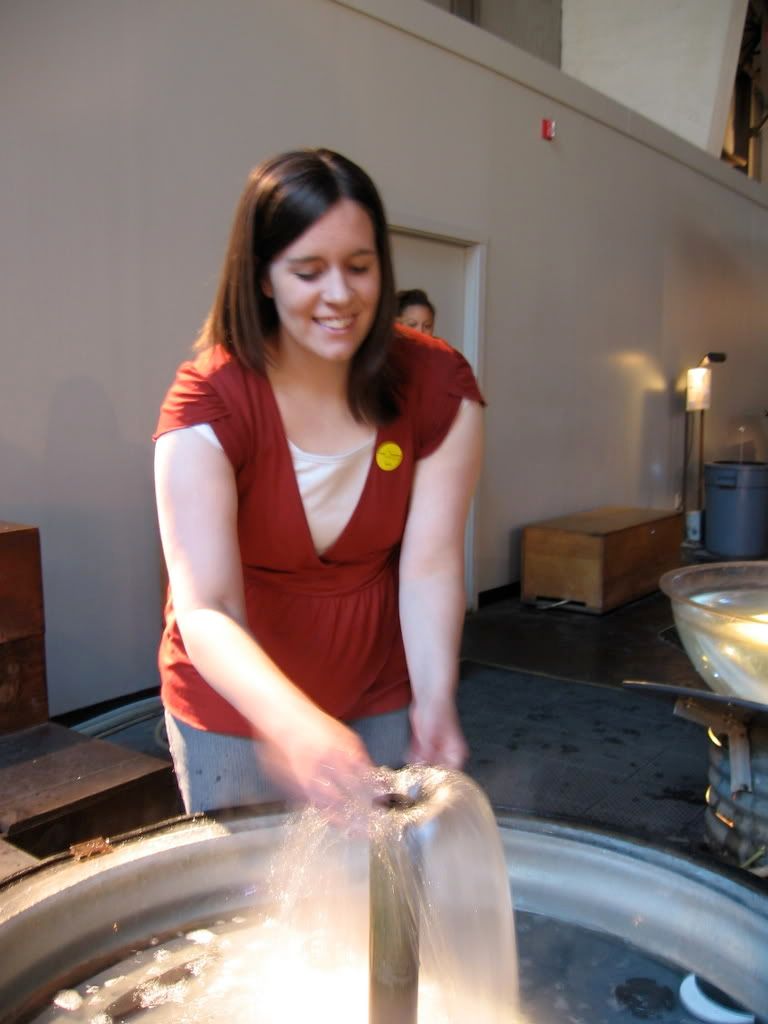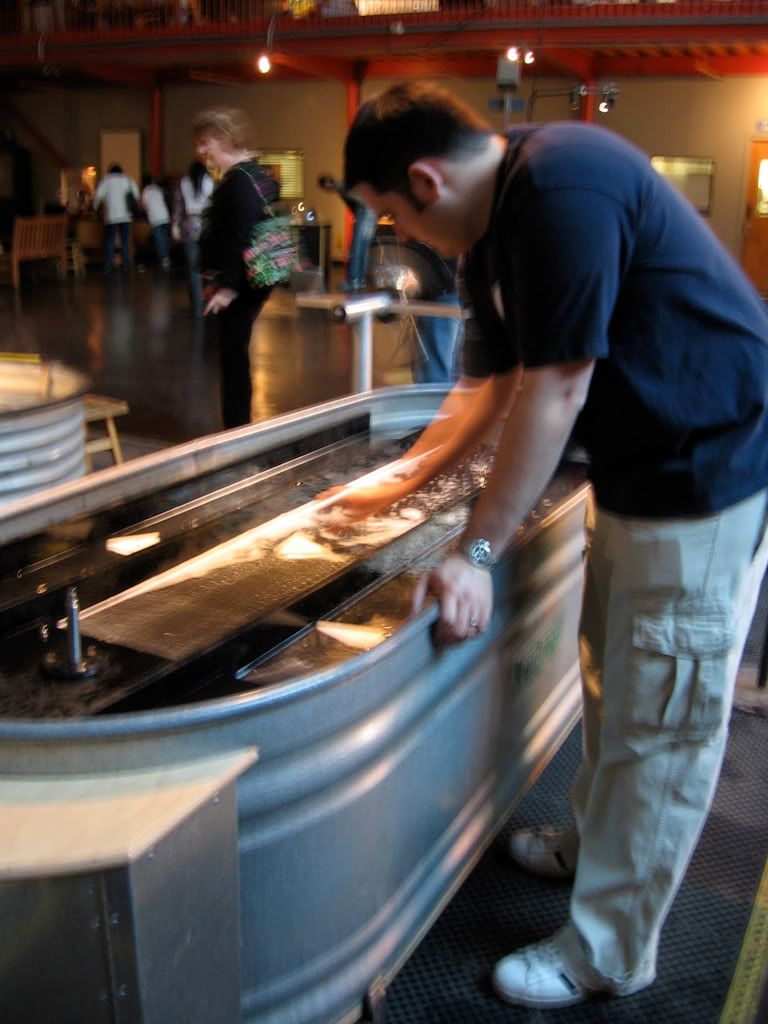 We took the public bus across town to the Exploratorium and I didn't realize it was next to the Palace of Fine Arts. The landscape was beautiful. Right in the middle of such a busy, building-packed city was such a beautiful area. Part of it was under construction, but it was still beautiful.