Every year there is a pumpkin walk up near Logan where I grew up. I was excited that we were going to be in Logan while it was going on this year. I went with Logan last Friday, the 19th and took a lot of pictures, because the weather was supposed to be stormy and I didn't know if Josh would be able to see it. Luckily, it didn't rain all day and Josh was also able to go. Logan slept through most of it both days. He did wake up in enough time to be in the cardboard cut-out pictures at the end!
My nephew Peyton, and my sister-in-law Chelece painted the first pig on the left at their neighbor's house as part of the neighbor's entry.
I had to take a picture for the Cougs.
Logan didn't even cry at the witch.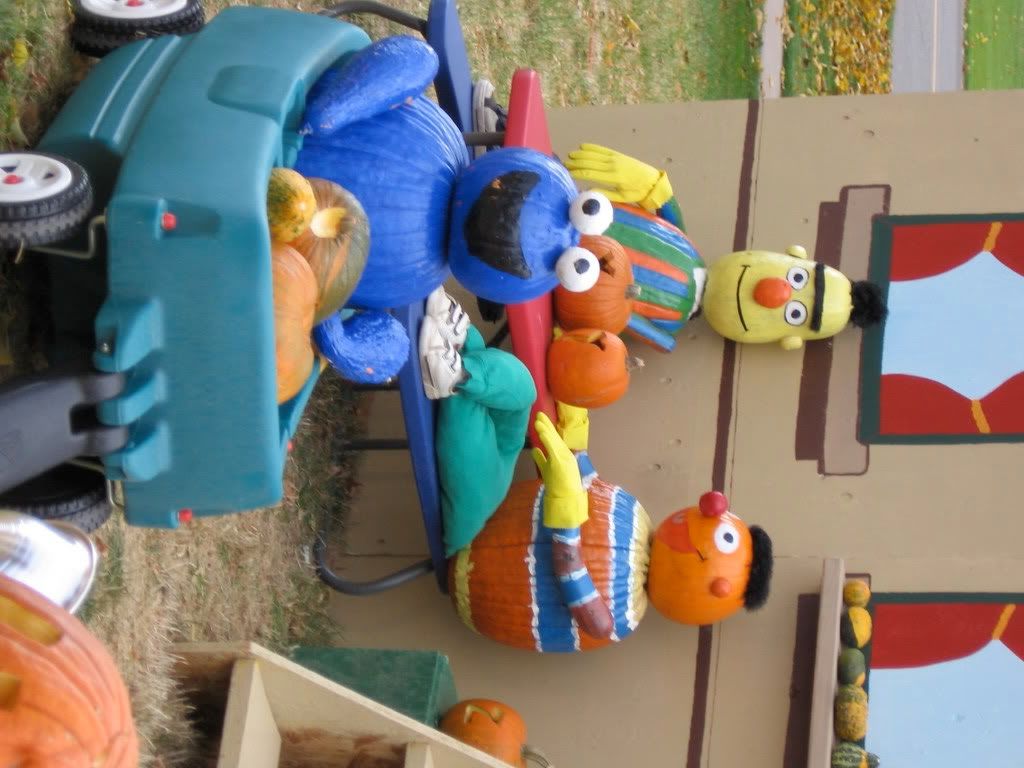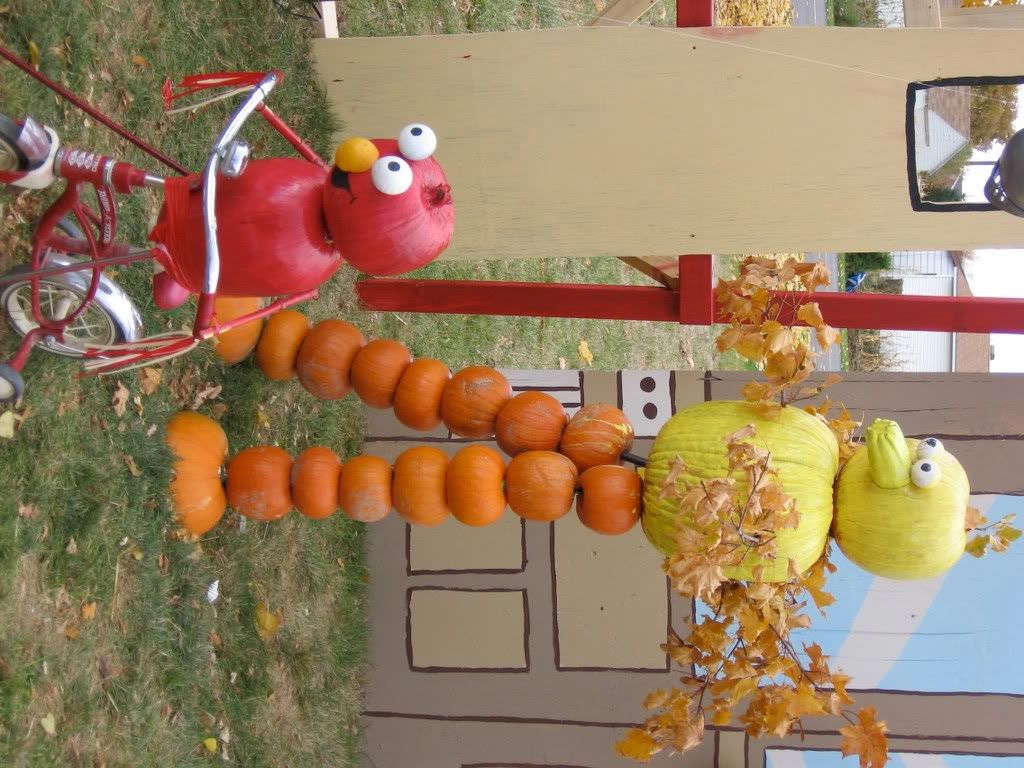 Sesame Street was definitely my favorite exhibit. I just love all the little details they put in all the little booths.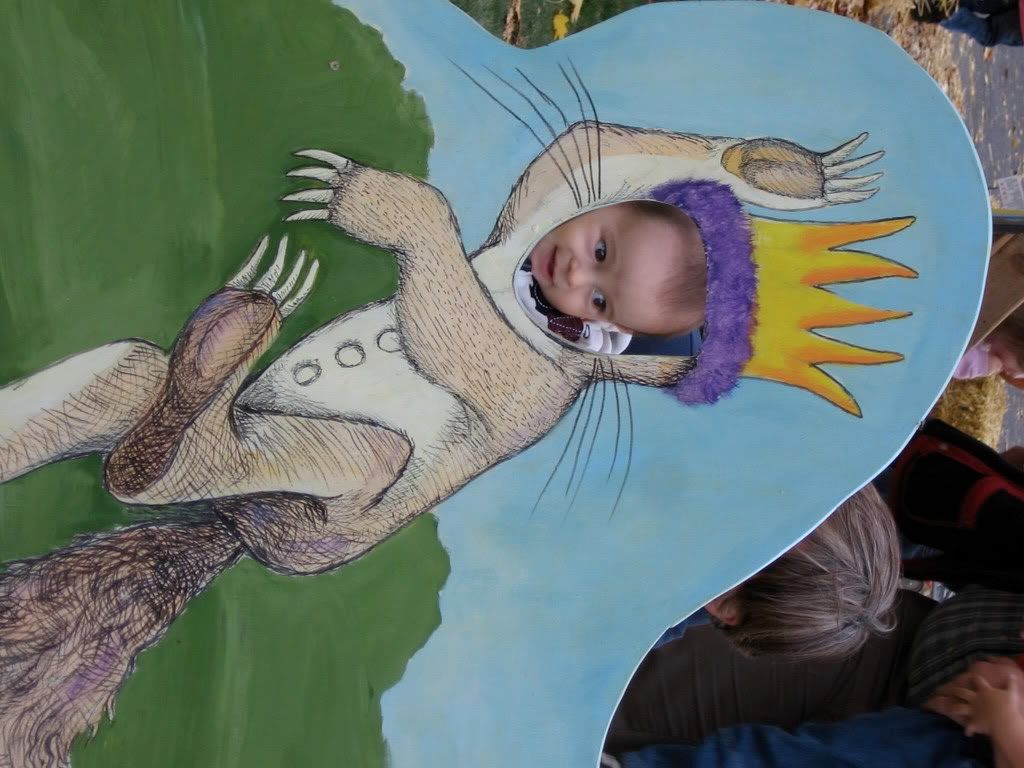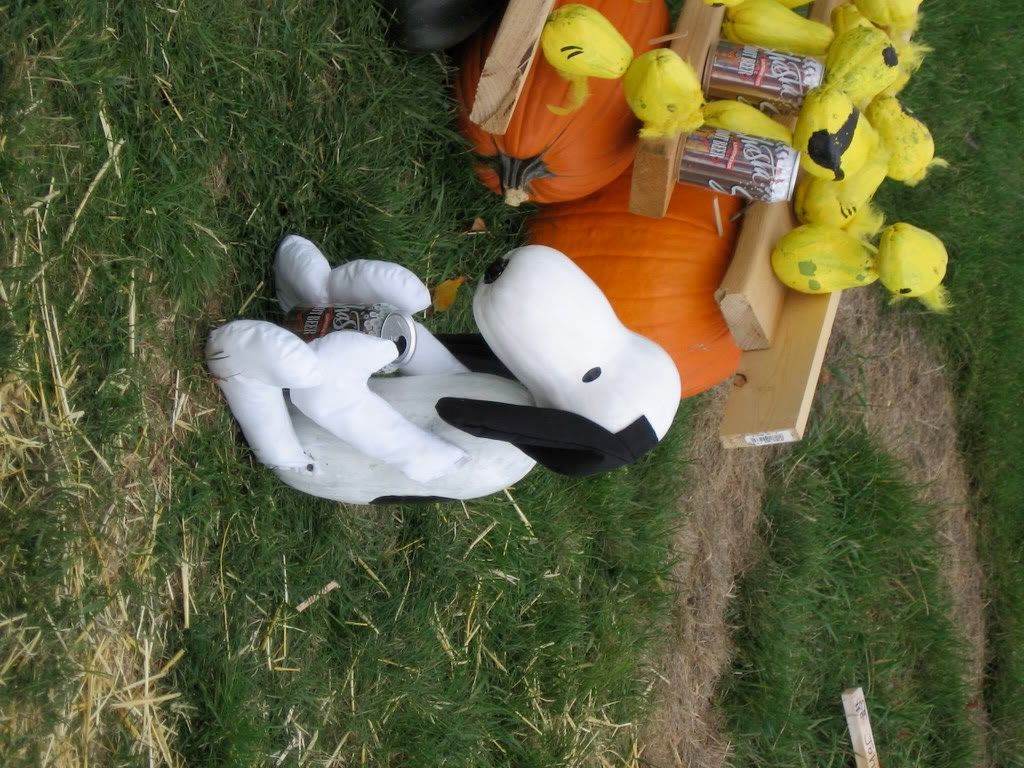 Now you can feel like you were able to see part of the pumpkin walk, although I realized I didn't take any pictures of the ornately carved pumpkins that they keep inside a barn at the end of the pumpkin walk. They were so intricately carved, it was pretty amazing.