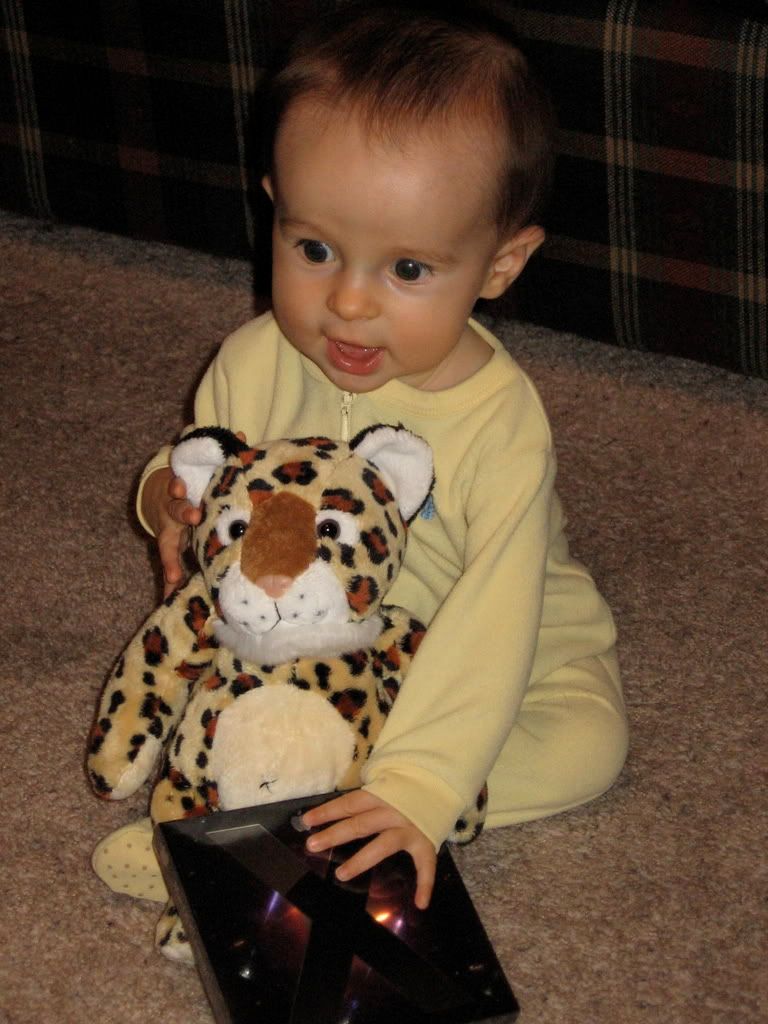 On October 26 (we have been counting down) we went to a little party at BYU for the release of leopard, the new operating system for Macs. It was on sale, and I told Josh earlier that if we were going to buy it eventually we might as well buy it when it is brand new. They also had fun little games and Logan got a stuffed leopard just for going and looking cute.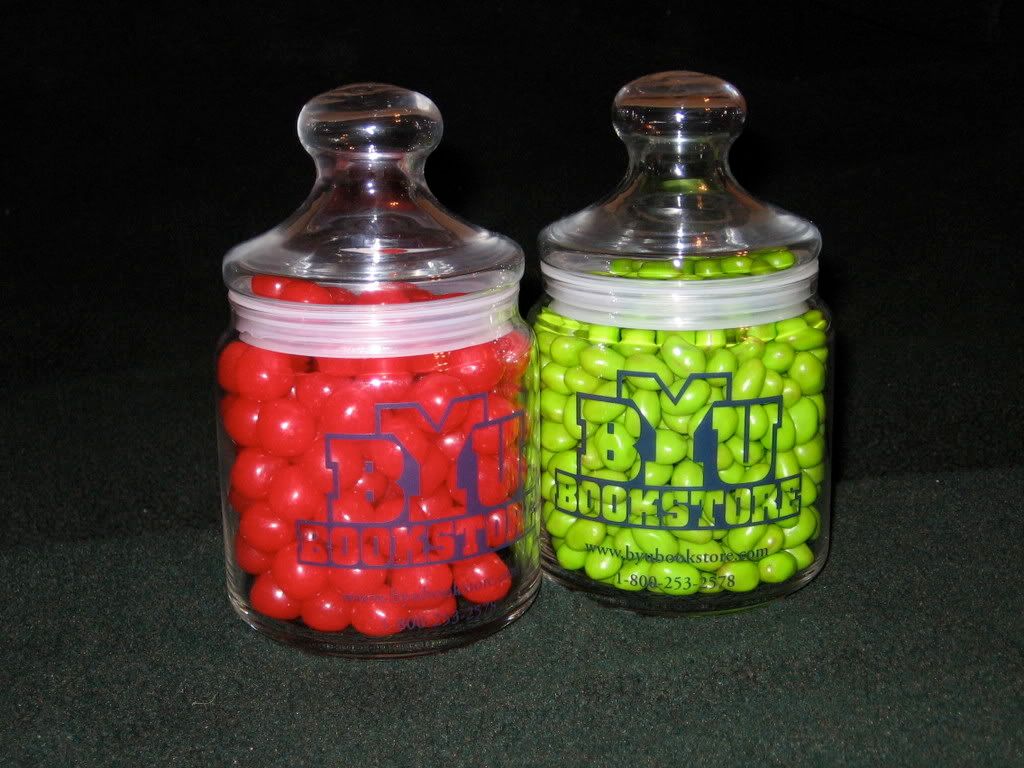 It was pretty funny, because they had a little guessing game. There were three different jars and Josh and I made a guess for all three. At the end of the night they announced the winners and I guessed 427 for the jar on the right and there were 424, so I won the jar. They announced another jar, and finally they announced the winner of the jar on the left and it was Josh! (I can't remember how many were in it :) So the two of us took our jars, slightly sad because we didn't win the free copy of leopard, but we did each have a little consolation prize.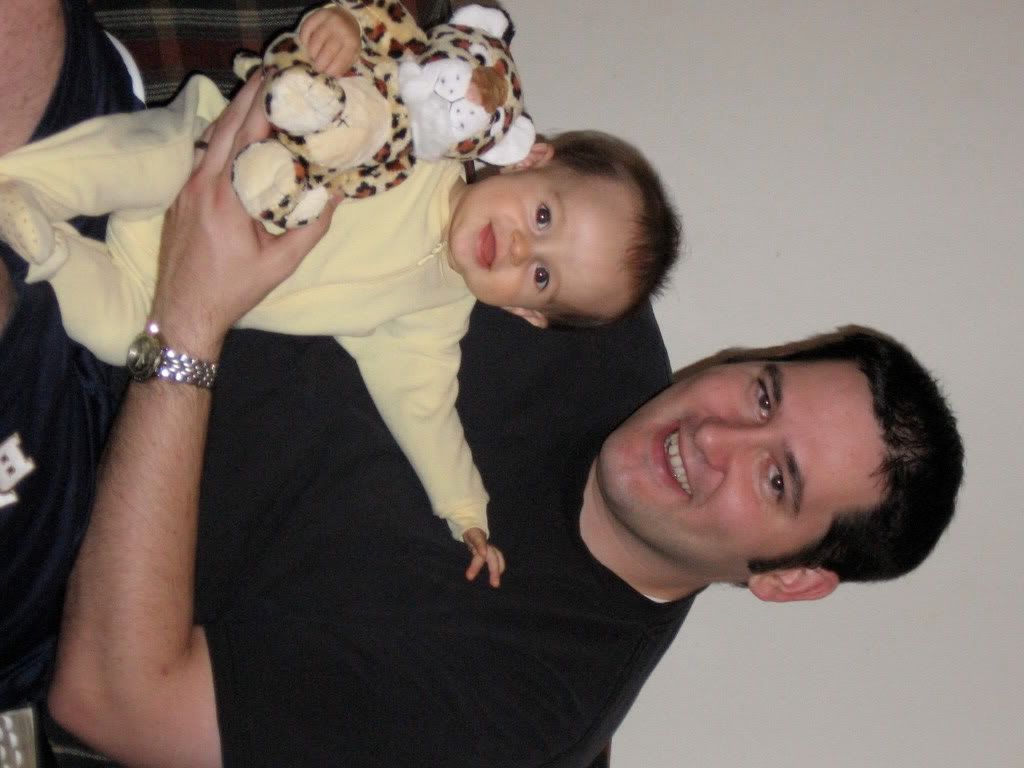 Father and son, each happy because they got their own leopard.