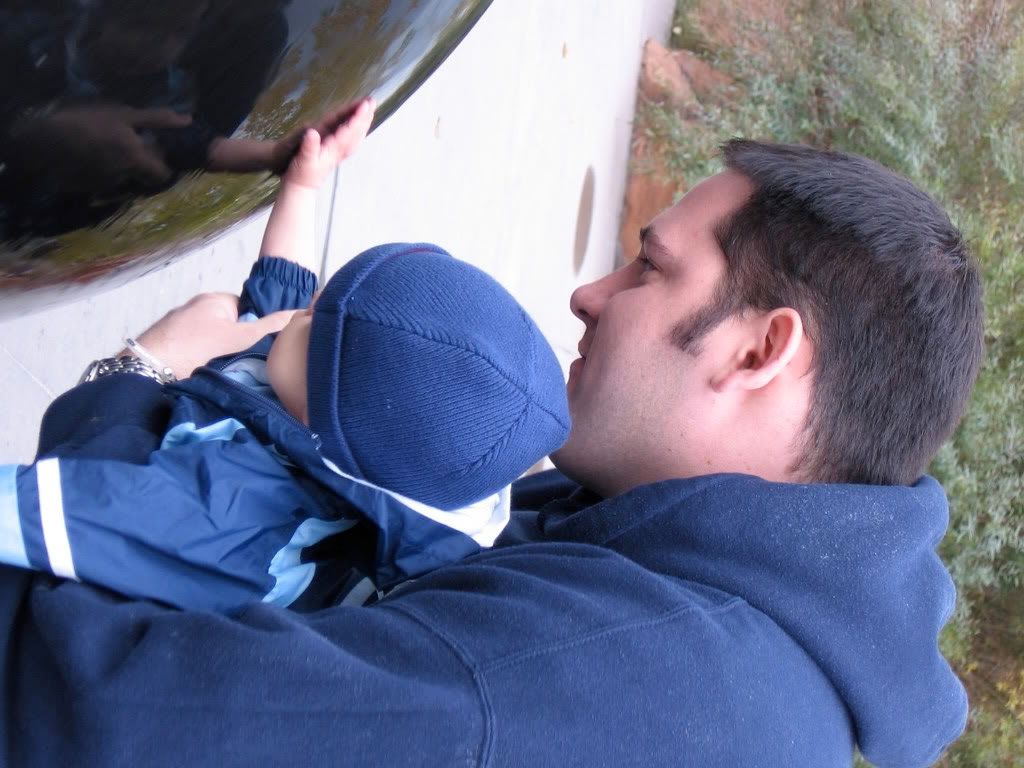 This is my favorite picture from the zoo. It is the ball at the entrance.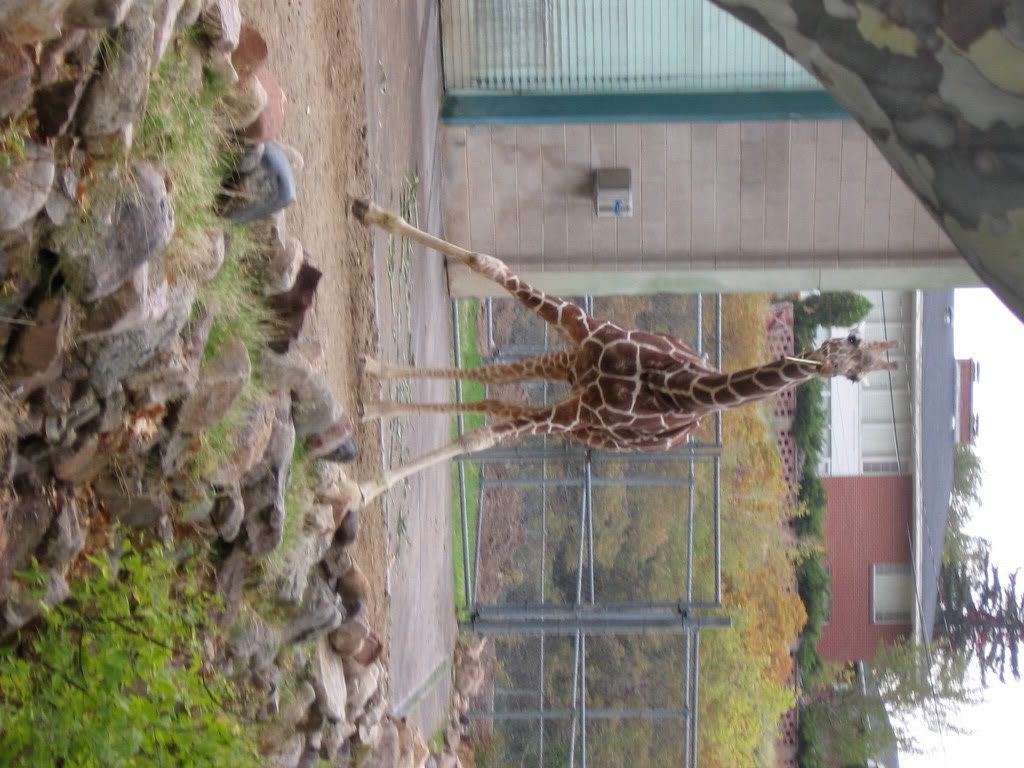 It was funny, because the giraffe had to spread its legs out really far to pick up the stick, from off the ground, with its mouth. I snapped the shot just as the giraffe was standing.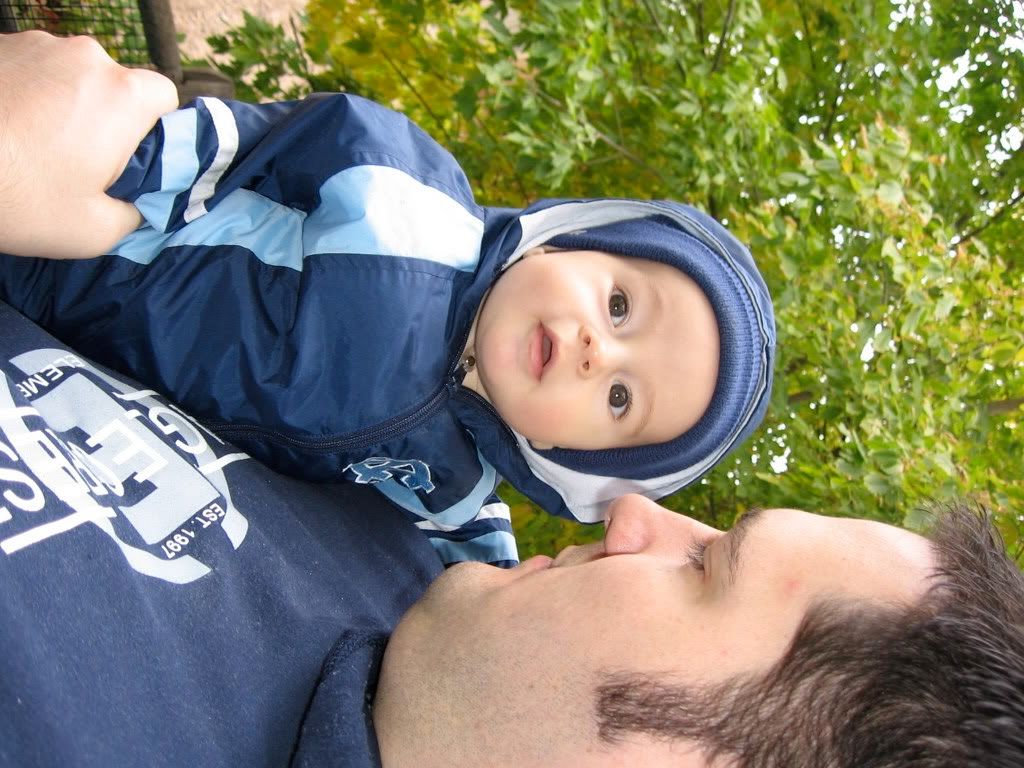 I assume Logan liked the zoo, although our communication isn't very good yet.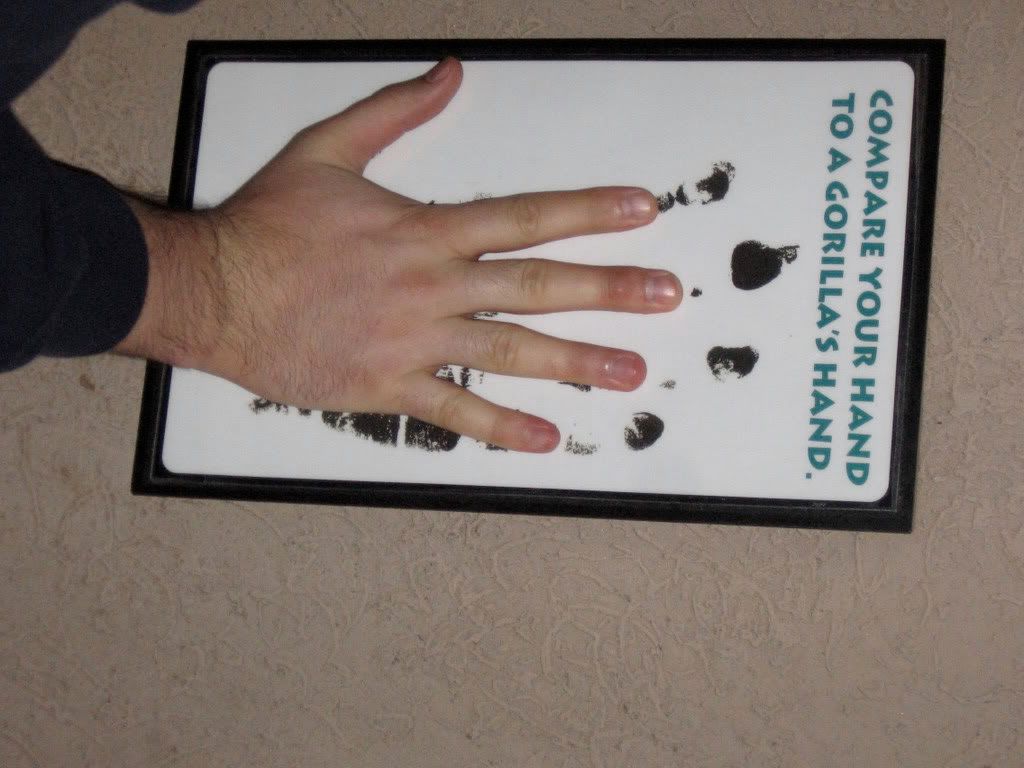 I made Josh put his hand up against this little sign. It doesn't happen very often that Josh's hand is the smaller of two hands being compared.