March 23, 2008
Logan woke up early, about 6:40 (he usually sleeps until at least 7:15-30). We gave him some breakfast, followed by a bath, and got him all dressed in his Sunday best! Then we gave him his presents!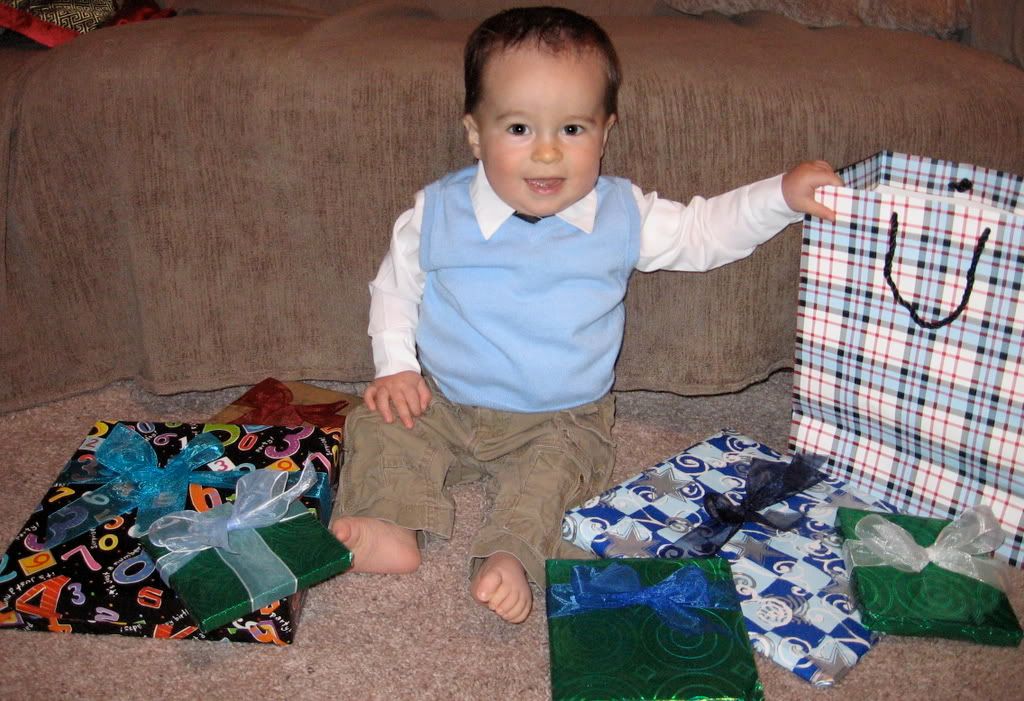 Logan opened his presents from Josh and I bright and early! We kept singing and saying "Happy Birthday" to Logan, but I don't think he ever really understood!
He is quite the mover by crawling these days, but once he started opening presents he loved it and sat through all of them.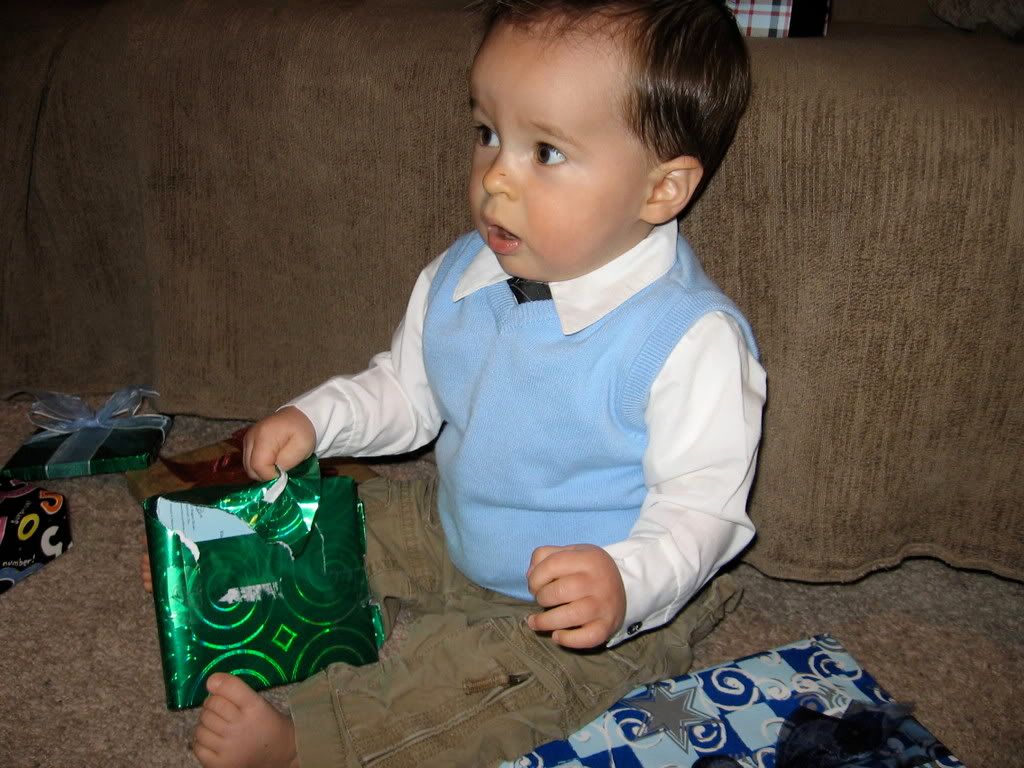 He did really well at opening the presents. He would rip off a little piece and hand the little piece of paper to Josh, then rip off another little piece and hand it to Josh. Opening his presents ended up taking a long time, but it was a lot of fun for all of us. (This was the first time Josh and I had ever celebrated a birthday with our own child :)
He was very concentrated as he opened the presents!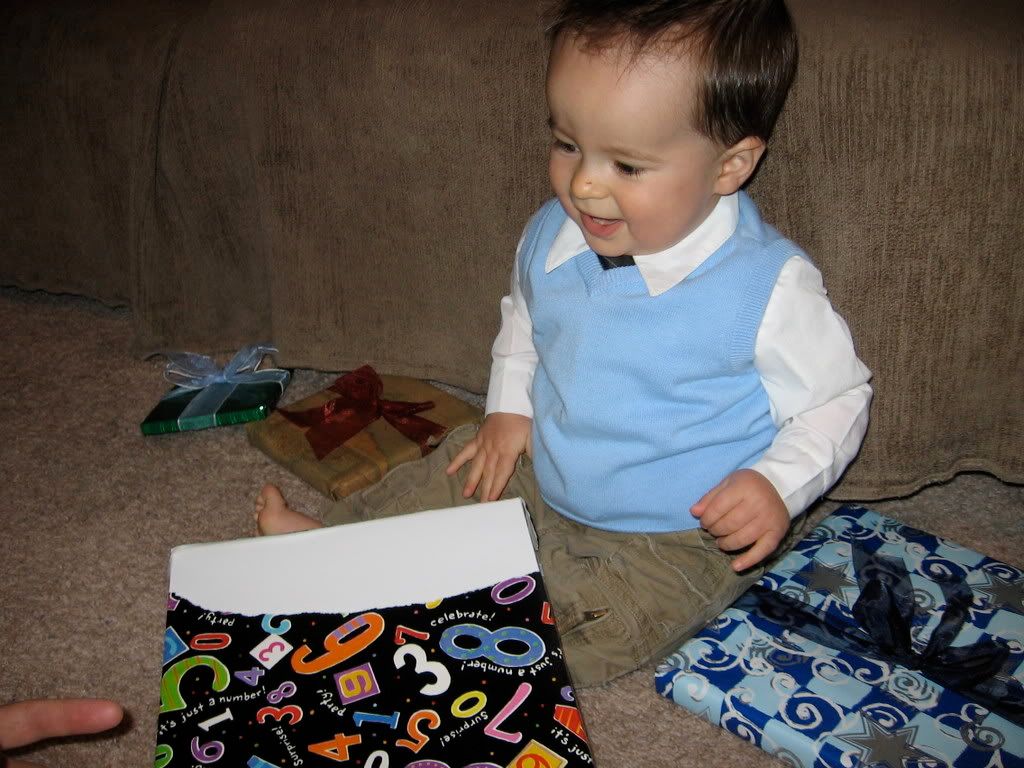 Yay!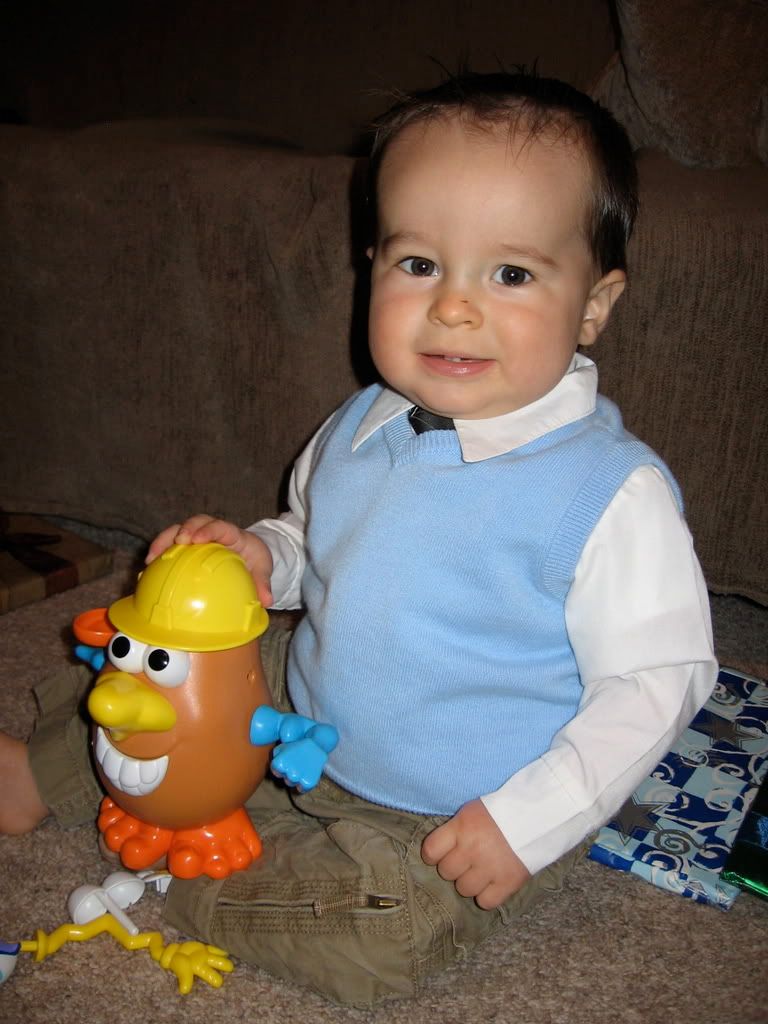 His face is so funny in this picture! It looks like he was just posing for the picture! He loved playing with Mr. Potato head. He cried when we said it was time to put him away.