In my family my Grandma always makes fun themed cakes for everyone's birthdays, so I thought it would be fun to make Logan a special cake for his first birthday! Josh and I made the cake together (with some supervision from my parents and some borrowed pans from Josh's parents). We spent a lot of time on it and decided next time we should choose a simpler cake! It was a lot of fun and I love the saying that it is more about the process than the product. I also enjoy working together on projects with Josh!
3.23.08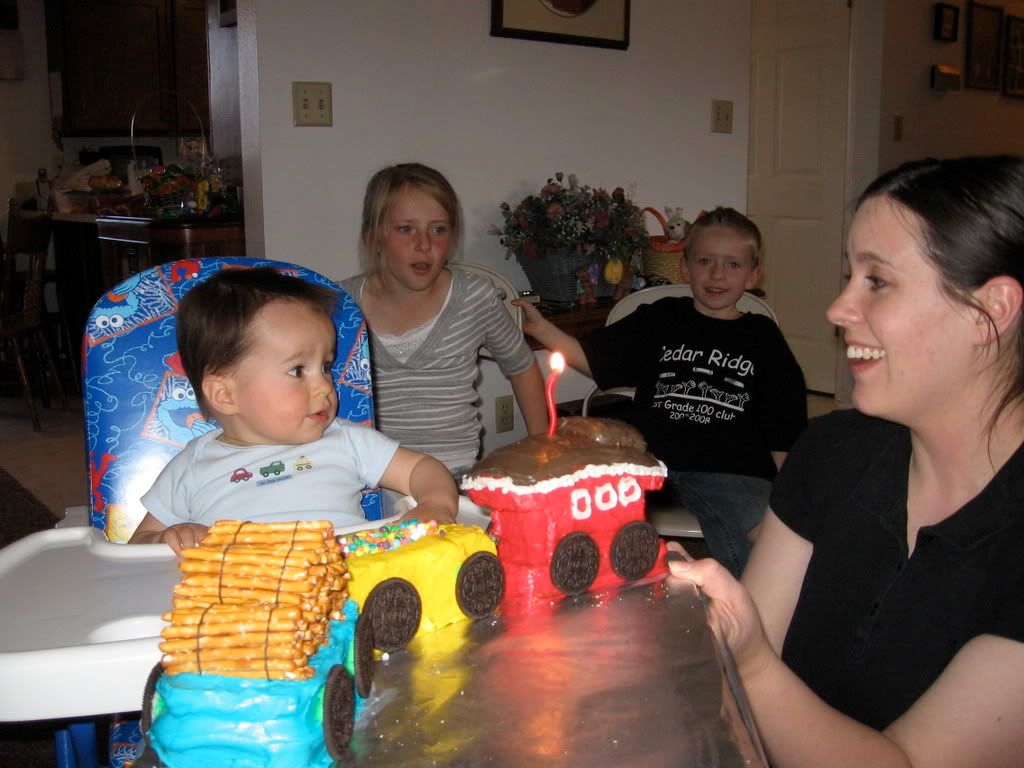 Josh blew out the candle and Logan just looked at him, I don't think he quite understood the tradition yet!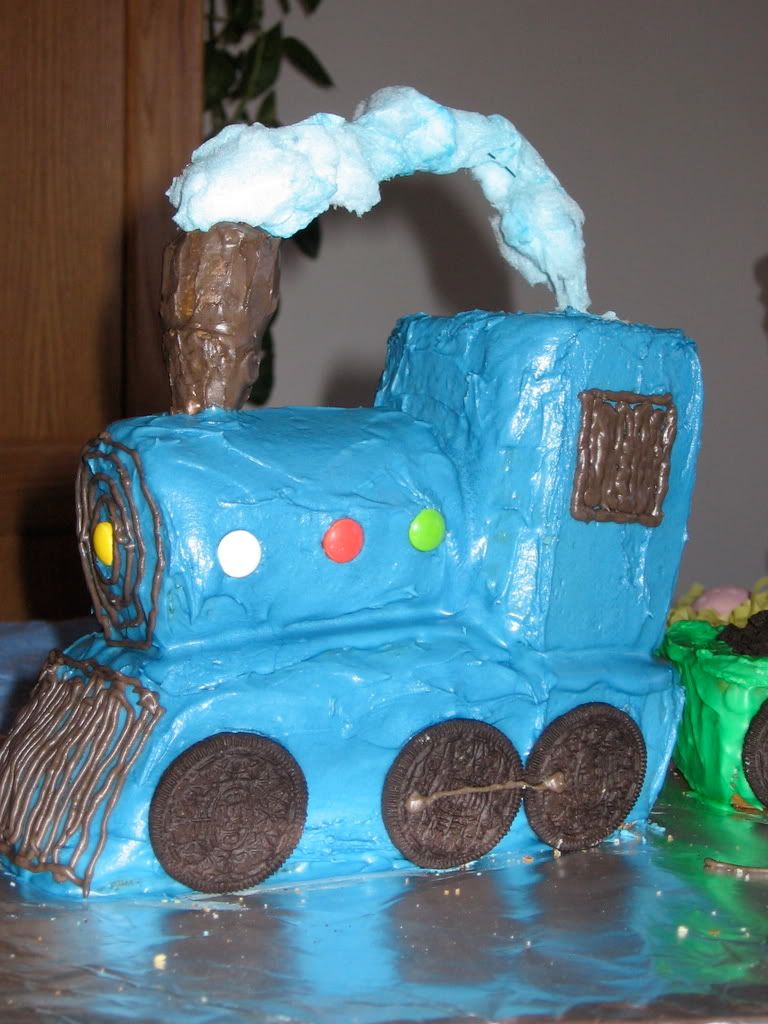 We got the idea from a website I found called
Coolest-Birthday-Cakes
(which I know my grandma would love), but we decorated the whole cake ourselves.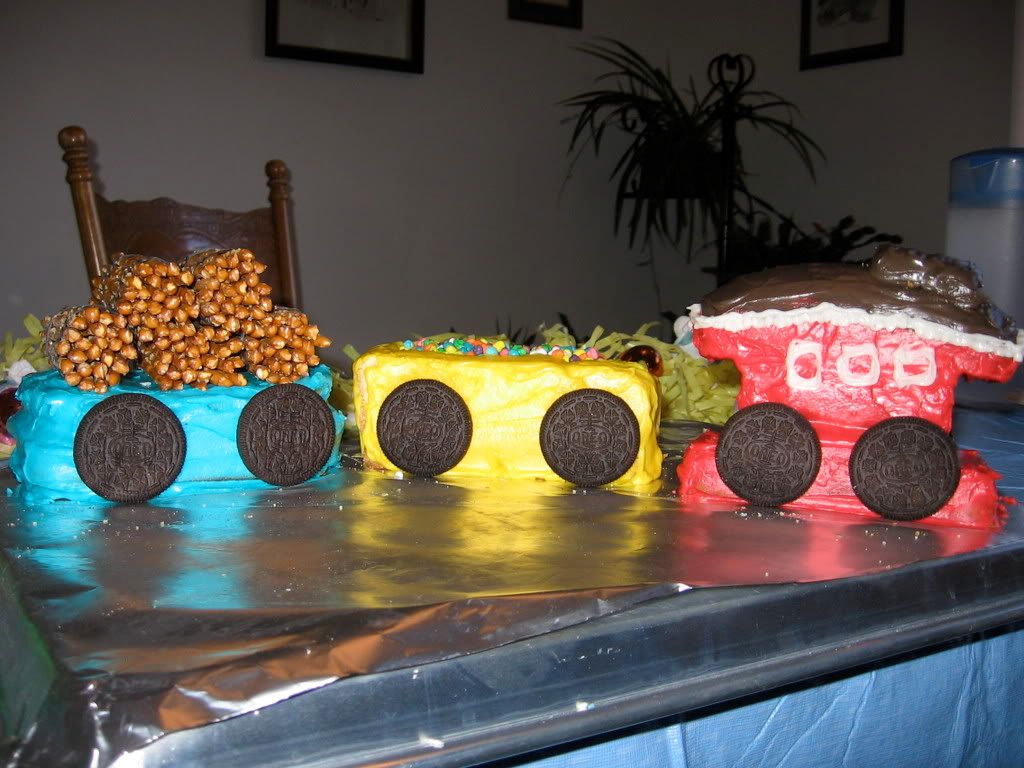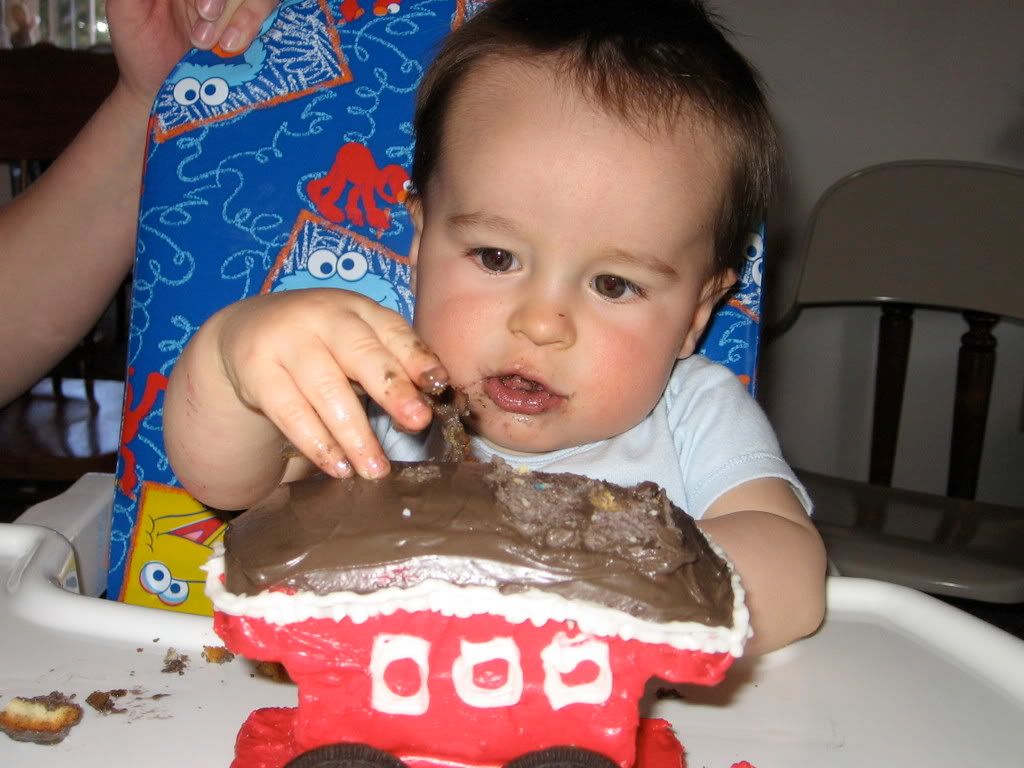 We gave Logan the caboose as his very own cake and I was very surprised that he didn't get as dirty as I thought he would, maybe because I let him get messy 3 times a day when he eats! He picked at the cake a little and tried to put some of the pieces back on the cake that he took off. I don't think he every put both hands on the cake.
He also was watching everyone that was at the house. He loves to watch people, and sometimes doesn't pay attention to what he is doing when there are a lot of people around.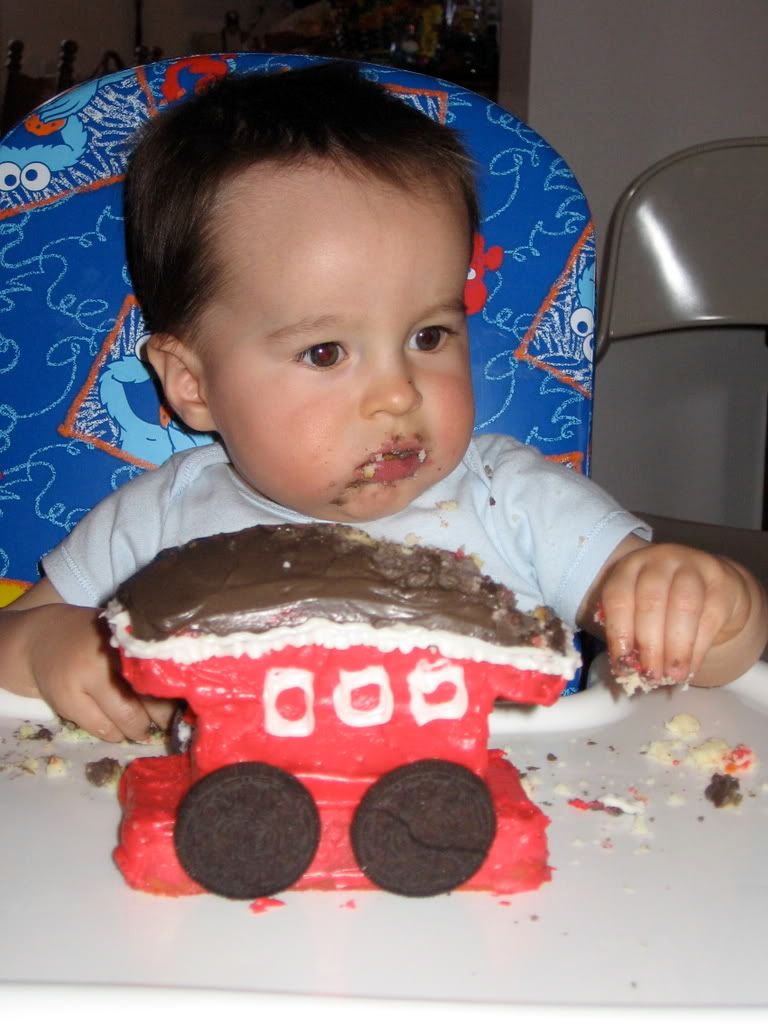 [Bloated] "I am not used to eating this much sugar."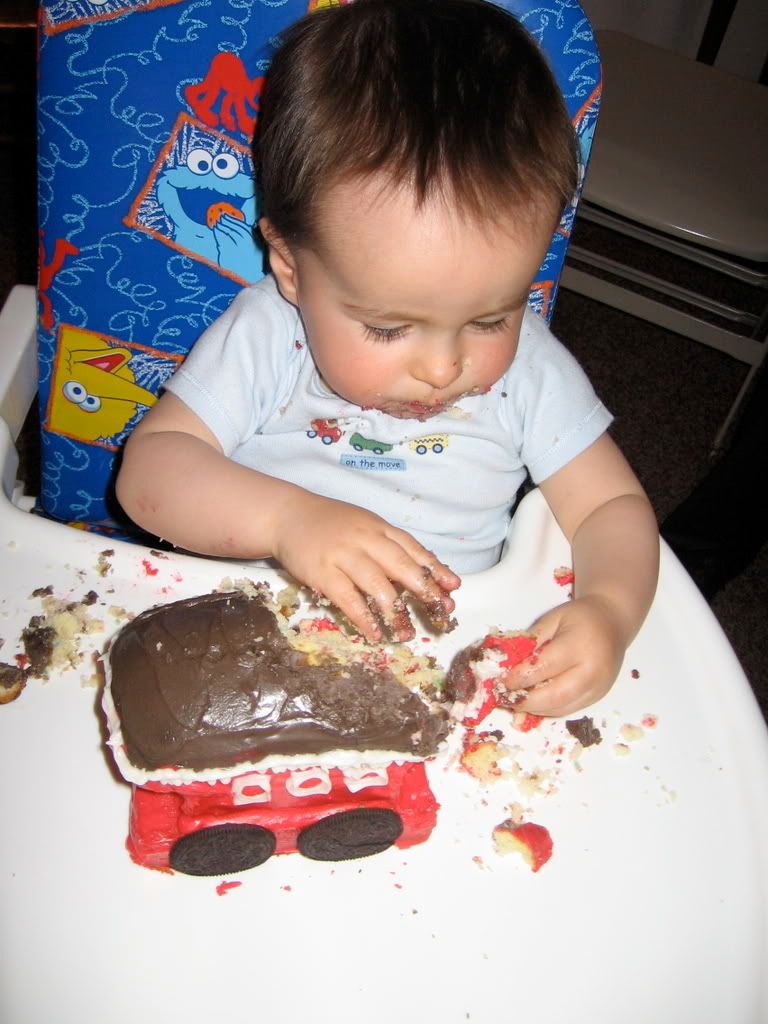 This is Logan at the very end (before wiping him down). He really didn't get very messy. We didn't even put a bib on him, and that is the extent of his messiness. I expected him to smear it all around like most kids do, but he didn't! I never know what to expect from him.
I grabbed this video in the middle of his cake experience. It is pretty shaky, because I was talking to him the whole time, but still fun to watch.