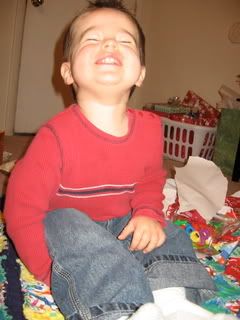 I think Logan liked Christmas! He especially loved being able to play with all his cousins in Logan and here. He loved being around people! Josh and I also loved being able to spend time with our own little family and our extended family.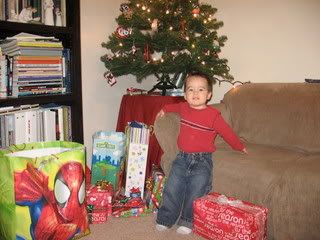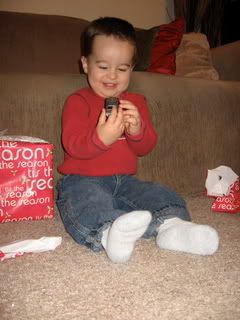 Christmas with a toddler was so much fun. The first present he opened would have been fine. We had to keep hiding his previous toys and enticing him to open more presents. Logan's Christmas included a lot of cars and trucks, because that is what he seems to love to play with lately.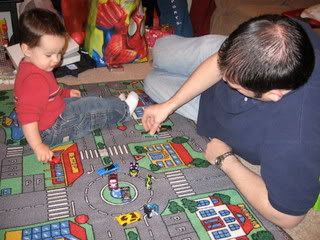 It was Josh's idea to get a car mat, and I absolutely love it! Logan likes it too :) We have it out in his room all the time and he loves to drive his new Hot Wheels on it. I like to park them in all the parking stalls. I am learning how to play like boys, I sneak peeks when Josh is playing with Logan to get more ideas.
I wanted to get him this bucket of fake food! It is multicultural food, which means it is the cutest thing you have ever seen. Yesterday we got out all the dishes and food and I helped Logan set our end table in his room. I adore fake food.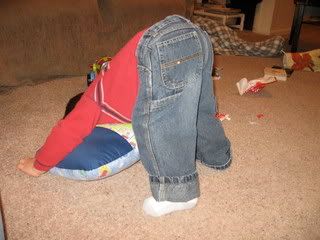 Elmo pillow, no Elmo live this year buddy.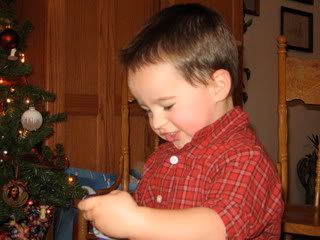 We had such a great time, I just love Christmas and the way the Christmas season makes me feel.
If you care to watch Logan open presents.